Digital Content Manager - KSLA
Shreveport, La.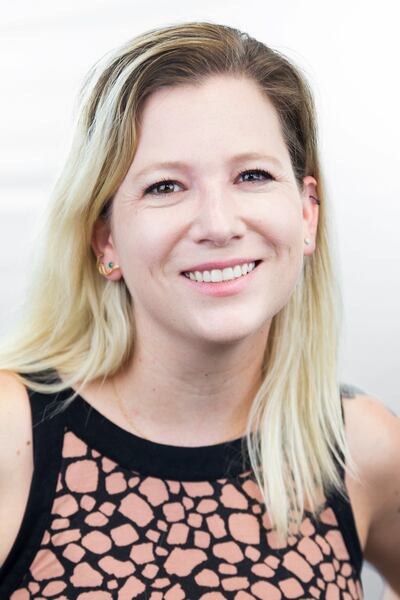 Rachael Thomas was born in New Orleans, La., but as a young child she lived in Brevard, N.C., which is a beautiful little town in the western part of the state, practically in Tennessee. Her family later moved back to Louisiana (Slidell), and she later went to college in Hattiesburg, Miss.
Rachael got her first TV job not long after graduation in Gulfport, Miss. working as a production assistant at WXXV. She helped launch its first news product when the company acquired an NBC affiliation. She continued her work as a production assistant there and started managing digital content as well. She managed social media accounts, posted stories to the website, etc.
After about two years at WXXV, she moved to Baton Rouge and started part-time on the weekends at WAFB for the digital department. During her time with WAFB the department grew substantially. After nearly five years at WAFB, Rachael moved to Shreveport to take on the role of digital content manager for one of WAFB's sister stations, KSLA.
Rachael attended the annual Dale Carnegie Raycom leadership training in 2017 after being selected as one of 12 people from all over the company. She also attended RTDNA's first-ever Leaders of Tomorrow conference in 2022.
She was also part of the Raycom Relief Team that responded to Hurricane Irma aftermath in September of 2017. She and a team of people traveled to WWSB in Sarasota, Fla. to help with severe weather coverage.
Rachael loves to read and write. In her free time, she likes to read sci-fi and play video games. She also loves to go kayaking, hiking, camping, etc.
Rachael has three cats: Daenerys, Chimera, and Stud Muffin.
Contact Rachael via email at rachael.thomas@ksla.com.
Education
University of Southern Mississippi, graphic design, 2013
Awards
Louisiana Association of Broadcasters Prestige Awards, Best Use of Digital Media - TV, Large Market (KSLA), 2022
Mid-America Chapter EMMY nomination, Breakdown: The Frontline Response to the Mental Health Crisis, 2021
Investigative Reporters & Editors, national finalist, Breakdown: The Frontline Response to the Mental Health Crisis, 2021
National Edward R. Murrow, Best Newscast (WAFB), 2020
Updated: Dec. 21, 2021 at 10:03 AM CST
|
By
Alex Onken
,
Rachael Thomas
and
Gray News staff
Hunter and Alexis Wilkes, both 21, were hit by a pickup truck while trying to turn onto U.S. 59 around 10 a.m. Sunday.