Multimedia Journalist
Rochester, MN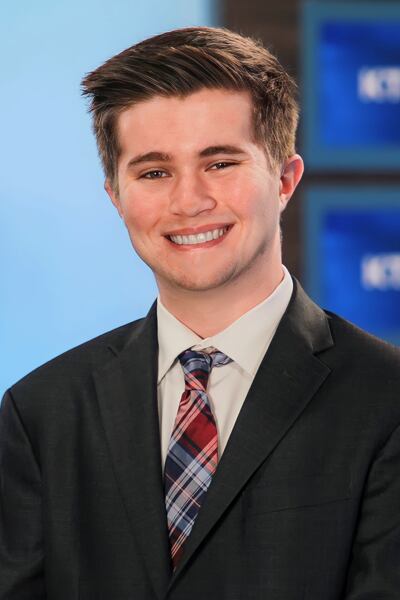 Matt Rineer is a recent graduate of Temple University's Klein College of Media and Communications. He grew up in southeastern Pennsylvania just about an hour from Philadelphia.
When he was younger, Matt wanted to get into the video game industry as a designer or director. It wasn't until his junior year of high school that he began to see a career in television as an opportunity. He credits his favorite team, the Philadelphia Eagles winning the Superbowl in 2017 as the catalyst for this change in direction. After seeing them win it all, Matt began to learn more about the world of television and the opportunities available to him through watching ESPN, CBS, ABC, NBC or any network that happened to be talking about sports. This is what inspired him to chase a dream and attend Temple University to be apart of television in any way he could.
During his time in college Matt was both a reporter and an anchor for Temple's award-winning sports program OwlSports Update. He was a volunteer/reporter during all four years at Temple and rounded out his final year in college by being able to anchor the bi-weekly program on TUTV.
When he's not hard at work, Matt enjoys relaxing and being with others. He also enjoys playing ice hockey in his free time. Matt has played since he was 9 years old and is always ready to lace up the skates. He's currently looking to join a local rec team here in Rochester. Whether its playing video games, hanging out with his family, playing ice hockey, or cheering on his favorite teams, the Phillies and Eagles, you'll see him having a good time.
After four years of college, Matt is eager to get started with KTTC, you can reach him at mrineer@kttc.com
Updated: Nov. 18, 2023 at 11:21 AM CST
|
By
KTTC Staff
and
Matt Rineer
Goodhue County Sheriff's Department is searching for a missing man, Brad Nagel.