UMD Volleyball earns 24th bid to NCAA tourney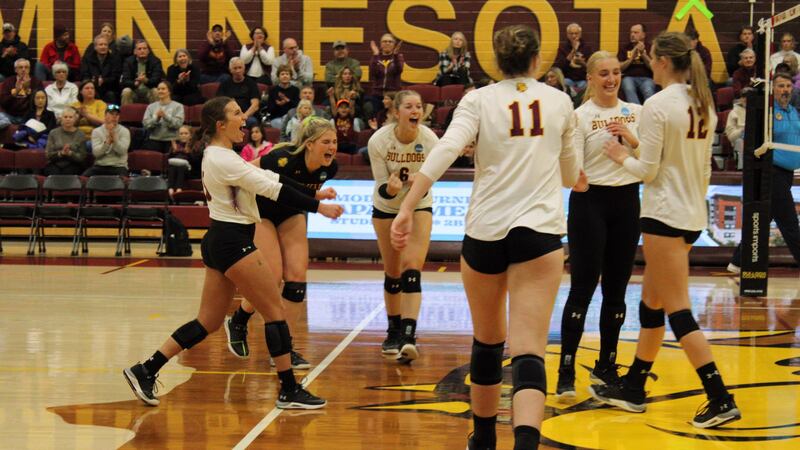 Published: Nov. 20, 2023 at 9:27 PM CST
DULUTH, MN. (Northern News Now) - For the 24th time in school history the University of Minnesota Duluth volleyball team has earned a bid to compete in the NCAA Division II Tournament.
The 18-10 Bulldogs are ranked 15th in the Central Region, which pits them against the 28-2 third-ranked Wayne State Wildcats, a team they have faced once this season.
At the time the Bulldogs were tenth-ranked in Division II and Wayne St. was ranked as the best team in the nation and they showed it by sweeping the Bulldogs at home.
Last year Duluth made it to the regional semifinals before losing to Concordia University, St. Paul who is the first-ranked team in the Central Region this year.
UMD will have a chance to redeem the regular season loss at the Gangelhoff Center in the Concordia University, St. Paul campus on Nov. 30.
Click here to download the Northern News Now app or our Northern News Now First Alert weather app.
Copyright 2023 Northern News Now. All rights reserved.