Dry conditions take hold as cold weather looms
Published: Nov. 21, 2023 at 4:12 AM CST
TUESDAY: Today will see some lingering clouds this morning and some stray showers or snow flurries before mid-morning, when we begin to clear out and winds begin to pick up out of the NW at 10-20 MPH. The high will be 37 degrees before noon when temperatures begin to drop into the lower 30′s.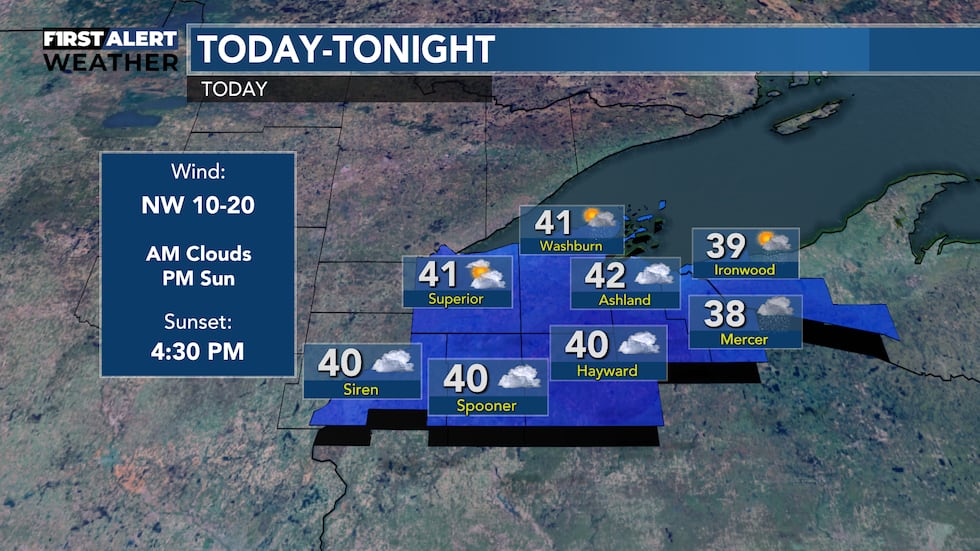 WEDNESDAY: Tomorrow will be sunny to start but clouds fill in throughout the day as another cold front passes the region. Winds will be NW at 5-15 MPH with a high of 40 degrees before the front passes in the evening.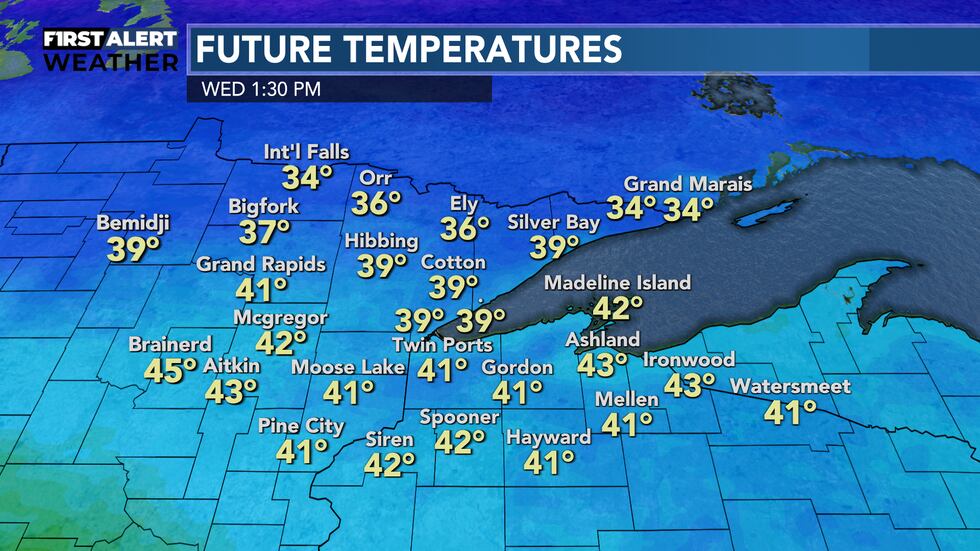 THANKSGIVING: Thursday will be cold with a high of 26 and windy conditions out of the NW at 10-20 MPH. The skies will be sunny as high pressure dominates.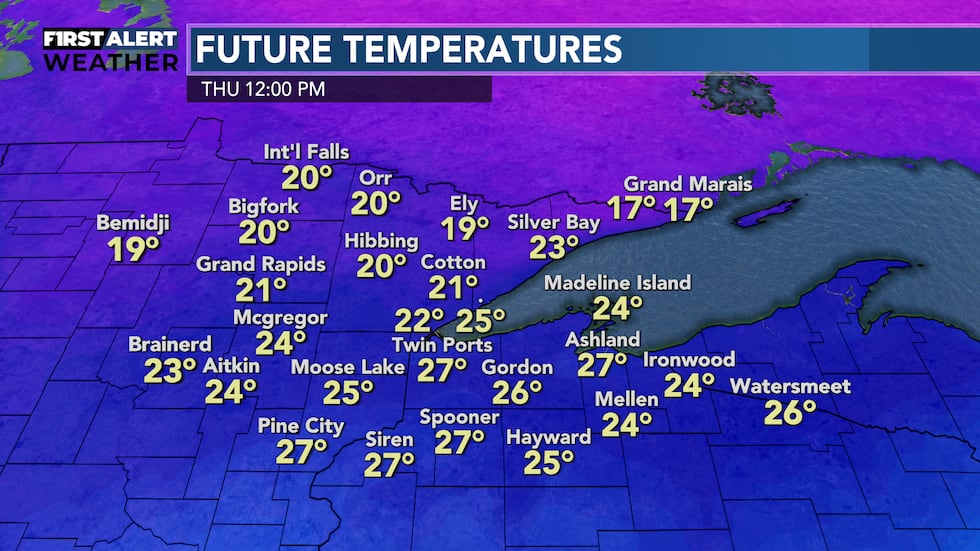 LATE WEEK: Cold conditions continue into the weekend with dry weather, the next chance of precipitation will be on Sunday where light snow flurries are possible.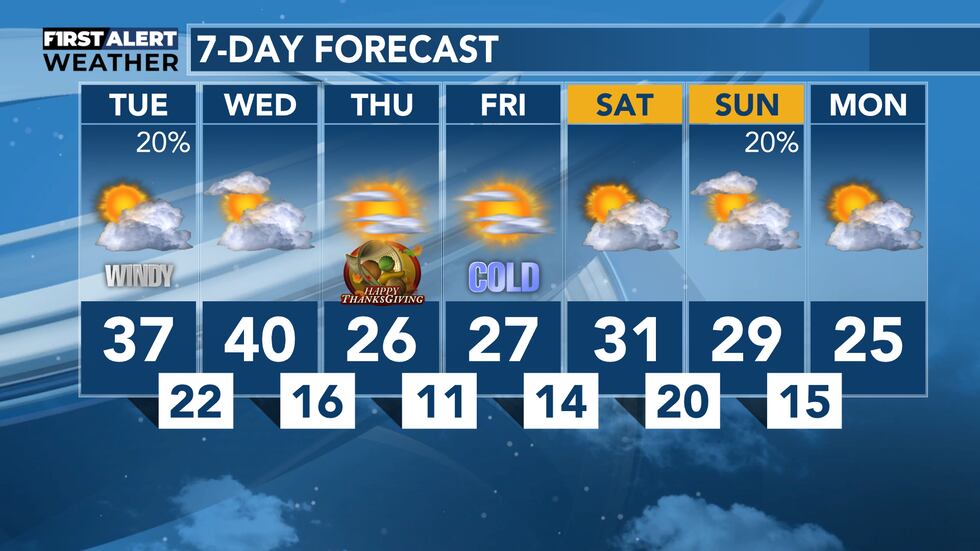 Click here to download the Northern News Now app or our Northern News Now First Alert weather app.
Copyright 2023 Northern News Now. All rights reserved.