Rain moves in overnight, a few could see snow
Published: Nov. 20, 2023 at 2:50 PM CST
AFTERNOON/TONIGHT: This afternoon the skies will remain mostly cloudy. Tonight we will see a chance of some rain and snow sweeping across Northern Minnesota, clipping northern Wisconsin. It looks warm enough to be mostly rain showers, but a half inch or less of slush will be possible in the Arrowhead. Lows will be in the lower 30′s.
TUESDAY: Tuesday we will have mostly cloudy skies in the morning but, decreasing clouds in the afternoon. Highs will be in the mid-30′s by noon, but a cold front arrives in the afternoon. Temperatures will fall into the 20′s by the time folks are heading home from work. Winds will also be breezy out of the northwest 10-20mph.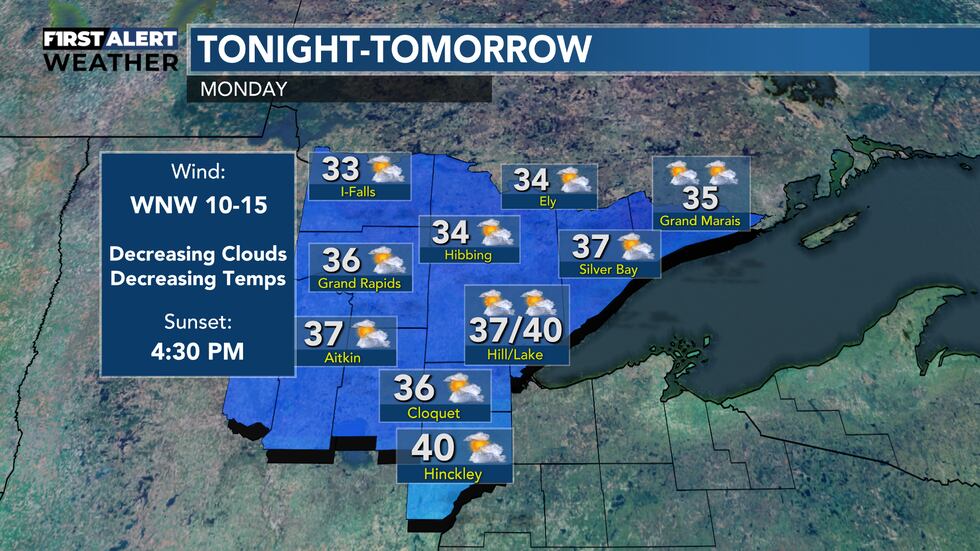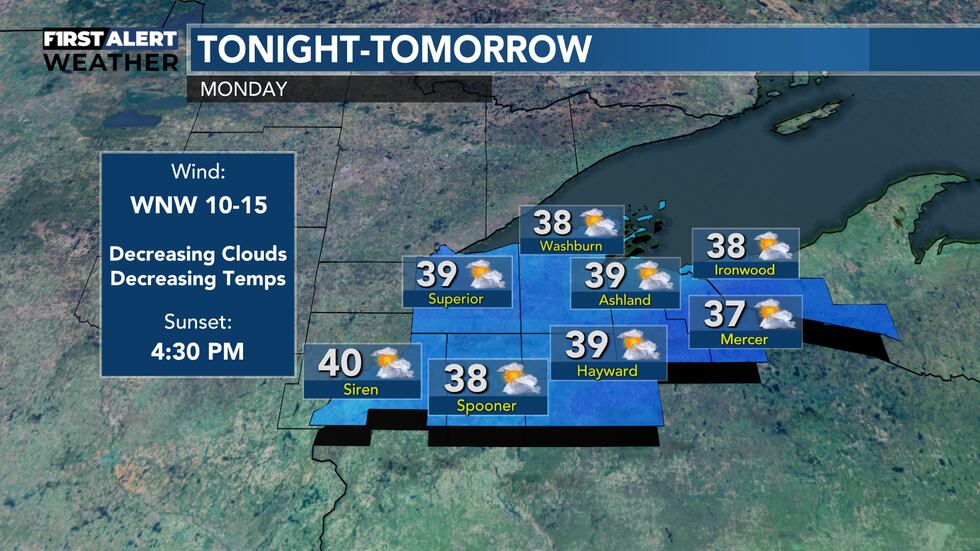 WEDNESDAY: Wednesday we will see partly cloudy to partly sunny skies. Highs will be in the upper 30′s and lower 40′s. Winds will be southwest 10-15mph.
THANKSGIVING: High pressure will settle in on Thursday! Temperatures in the morning will be in the teens and highs will be held to the 20′s. But expect mostly sunny skies and lighter winds out of the north.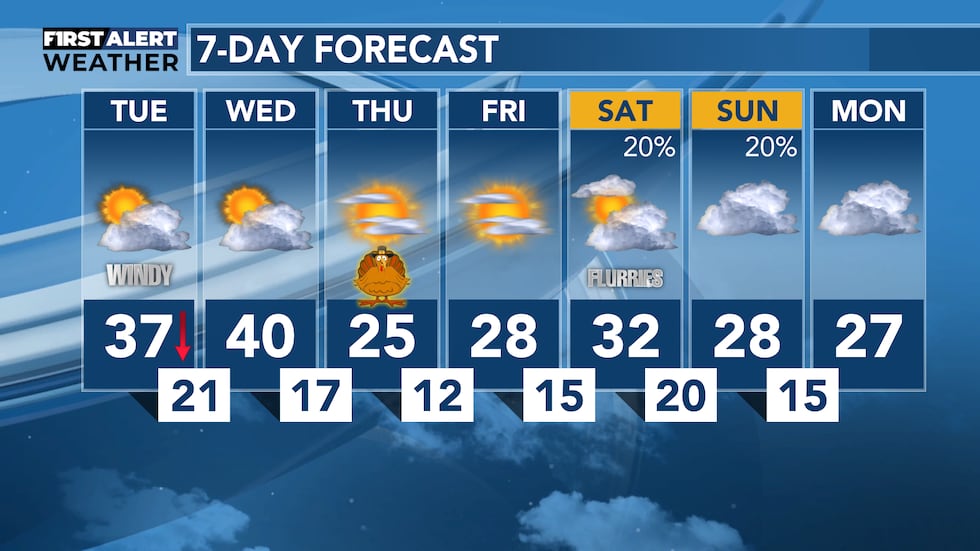 Click here to download the Northern News Now app or our Northern News Now First Alert weather app.
Copyright 2023 Northern News Now. All rights reserved.