Above average today with rain and snow tonight
Published: Nov. 20, 2023 at 4:17 AM CST
MONDAY: Today will be mostly cloudy and above average temperature wise with high's in the 40′s region wide ahead of a cold front. Tonight a cold front will pass through the area bringing rain and snow showers across the region, with marginal temperatures resulting in less than an inch of snow on grassy surfaces across northern Minnesota.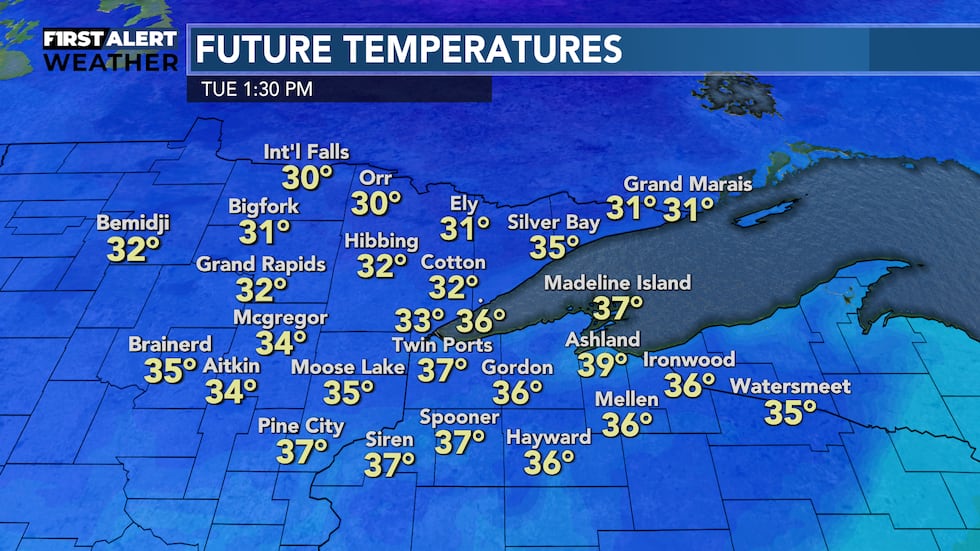 TUESDAY: Tomorrow will see temperatures in the 30′s and cloudy skies early with some lingering snow flurries becoming mostly clear by the end of the day. Winds will be gusty out of the NW at 15-20 MPH gusting to 30 MPH.
WEDNESDAY: Wednesday will see mostly cloudy skies ahead of another cold front this week, though no precipitation is expected as it will be far too dry. High's will be in the upper 30′s and low 40′s before dropping into the teens overnight. Winds will be gusty again out of the NW at 10-20 MPH gusting to 30.
LATE WEEK: Thanksgiving and Black Friday will both be cold with high's in the mid 20′s and mostly sunny skies.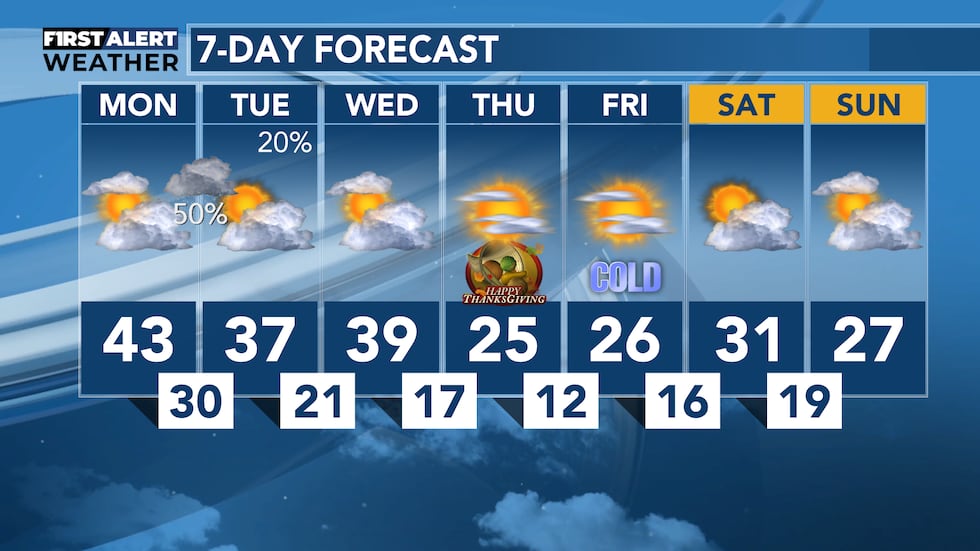 Click here to download the Northern News Now app or our Northern News Now First Alert weather app.
Copyright 2023 Northern News Now. All rights reserved.