No. 4 Minnesota completes sweep of No. 8 UMD with 3-1 victory on Saturday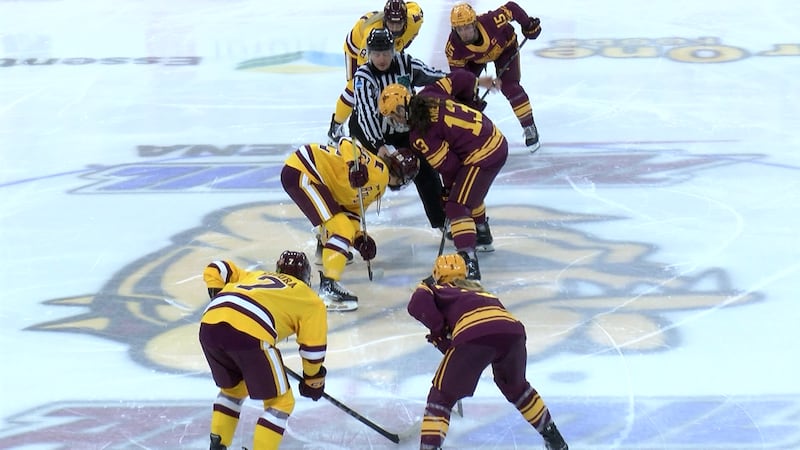 Published: Nov. 18, 2023 at 7:00 PM CST
DULUTH, MN. (Northern News Now) - The University of Minnesota Duluth women's hockey team was unable to pick up a win against the fourth-ranked Minnesota Golden Gophers during their weekend home series.
On Saturday, the Gophers completed the sweep with a 3-1 victory that included two shorthanded goals.
Minnesota took the first lead of the game with an even-strength goal one minute into the second period. They would add their first short-handed goal to make it 2-0 going into the final period.
UMD's junior Gabby Krause found the net three minutes into the third period with assists from Clara Van Wieren and Mannon McMahon.
The final goal came a minute later when Peyton Hemp scored for the Gophers despite being short-handed. Audrey Wethington assisted on both short-handed goals.
It won't get much easier for the Bulldogs when they are at AMSOIL Arena next week against third-ranked Colgate at 6 p.m. on Friday and 3 p.m. on Saturday.
Click here to download the Northern News Now app or our Northern News Now First Alert weather app.
Copyright 2023 Northern News Now. All rights reserved.