Lincoln Park students unveil Hispanic Heritage Month artwork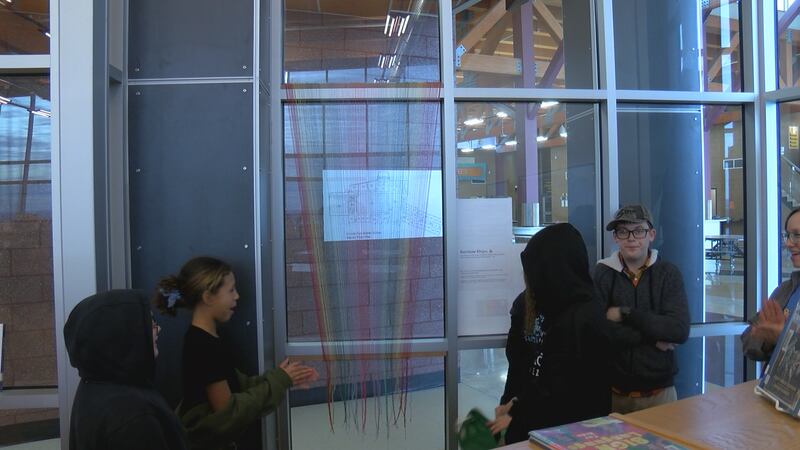 Published: Nov. 17, 2023 at 6:09 PM CST
DULUTH, MN. (Northern News Now) - Some Duluth students are celebrating Hispanic Heritage Month with a bit of art and math.
Students at Lincoln Park Middle School have been working on an Inka Khipu for their math and community projects. The project allows students to experience a unique culture and learn something new about different groups of people.
A Khipu is a series of knotted colorful strings used by the Inka people to communicate, tell time, and even keep records. There are a total of 123 strings tied together to create a pattern that mimics a spectrum of light. The artwork was inspired by Mexican-American artist, Gabriel Dawe.
Students like Matteo Hobbs say this hands-on opportunity helps students learn and appreciate learning about new cultures.
"It was overall a fun activity. It was good for our learning experience so we could learn about cultures," said Hobbs.
Click here to download the Northern News Now app or our Northern News Now First Alert weather app.
Copyright 2023 Northern News Now. All rights reserved.