Judge hands down 27-month sentence in attack on congresswoman in Washington apartment building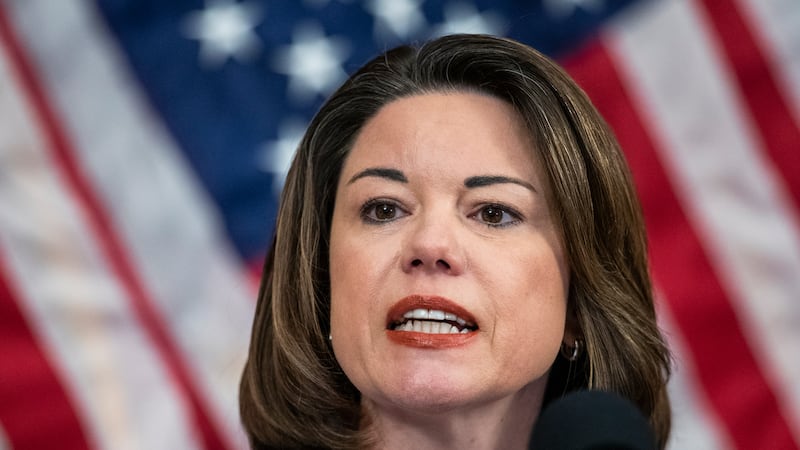 Published: Nov. 16, 2023 at 12:28 PM CST
WASHINGTON (AP) — A man who pleaded guilty to assaulting Democratic Rep. Angie Craig of Minnesota in the elevator of her Washington apartment was sentenced to more than two years behind bars Thursday.
Kendrid Khalil Hamlin, 27, apologized to Craig and said he wants to get mental health and substance abuse treatment. He was sentenced to 27 months for the February assault.
U.S. District Judge James Boasberg acknowledged Hamlin's difficult upbringing and "frequently unaddressed" mental illness was behind much of his behavior. Still, "some of this conduct has been extremely problematic," he said.
Craig said Hamlin trapped her in the elevator, then grabbed her neck, slammed her against a steel wall and punched her before she fought him off by throwing her coffee at him. Afterward, she was targeted with death threats and forced to move amid public commentary about her assault, she said in court papers.
"While my physical recovery was days, my mental and emotional recovery has taken much longer and is ongoing," she wrote.
Hamlin, for his part, decided to plead guilty quickly and wants to get treatment for his schizophrenia and substance abuse, his attorney Kathryn D'Adamo Guevara said.
"I really do apologize to Angie Craig for putting my hands on her, and also the officers," he said. His mother and father also spoke tearfully to the judge, calling the attack "horrifying" and detailing their decades-long, unsuccessful efforts to get him effective treatment, including searching the streets for him while he was homeless.
Defense attorneys had asked for a sentence of a year and a day with inpatient treatment, while prosecutors had pushed for 39 months. Boasberg said he would recommend the sentence be served in a Bureau of Prisons medical facility.
Craig was getting coffee in the lobby of her building in February when she noticed Hamlin pacing, police wrote in court papers. He came into the elevator with her and said he needed to go to the bathroom and was coming into her apartment, the agent wrote.
After she said he couldn't, he punched her in the side of her face and grabbed her neck before she escaped by throwing her cup of hot coffee over her shoulder at him, according to court papers.
Hamlin had numerous previous convictions, including for assaulting a police officer, prosecutors said in court papers. There was no evidence the attack was politically motivated, Craig's chief of staff has said.
Craig represents the suburban-to-rural 2nd District south of Minneapolis and St. Paul. She won a third term last year for a hotly contested seat the GOP had hoped to flip in what was one of the most expensive House races in the country.
Copyright 2023 The Associated Press. All rights reserved.