Warm Thursday, gusty winds return as well
Published: Nov. 15, 2023 at 2:56 PM CST
AFTERNOON/TONIGHT: This afternoon we will continue to have mostly sunny skies and mild temperatures! Temperatures will remain fairly mild this evening. Lows will be in the 30′s with breezy southwest winds keeping it warmer.
THURSDAY: On Thursday we will see a low move in from the Dakotas. This will bring mostly cloudy skies, breezy winds, and warmer temperatures! Highs will be in the mid-50′s with southwest winds becoming northwest in the afternoon between 15-25mph gusting to 40mph. Folks north of the Ports will see a chance of some light snow/wintry mix. Overnight lows will fall into the 20′s as colder air pours in from Canada.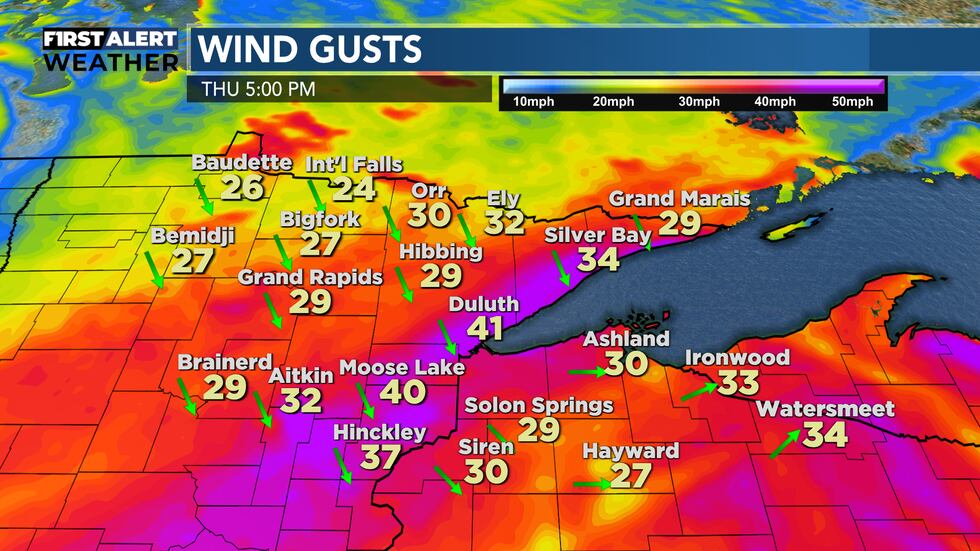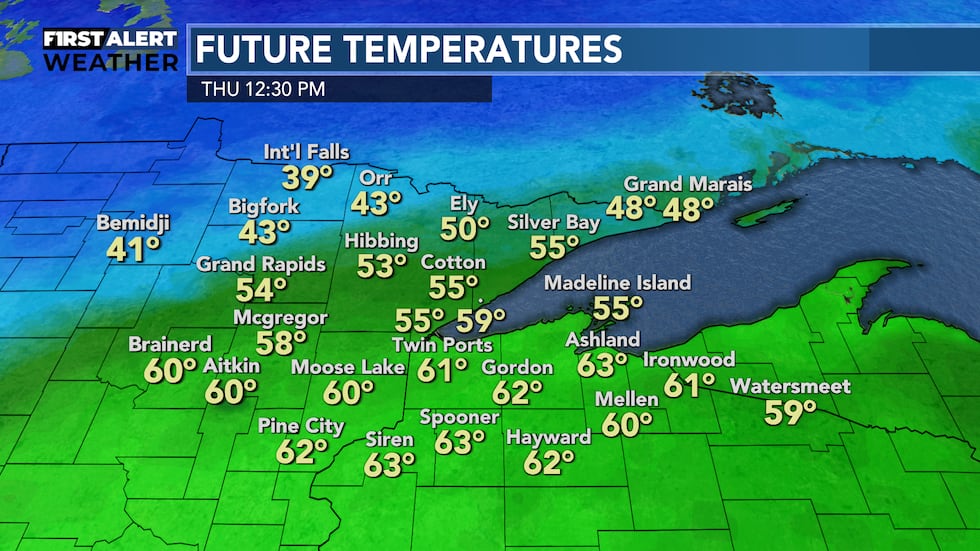 FRIDAY: Friday we will have partly cloudy skies. Highs will be in the 30′s with westerly winds 5-15mph. During the parade we will see temperatures between 35-30° and they will fall fast as the sun sets. Winds will be lighter, around 10mph.
SATURDAY: Saturday and Sunday are looking beautiful! We will have mostly sunny skies. Highs will be in the 40′s with westerly winds on Saturday and southeast winds on Sunday.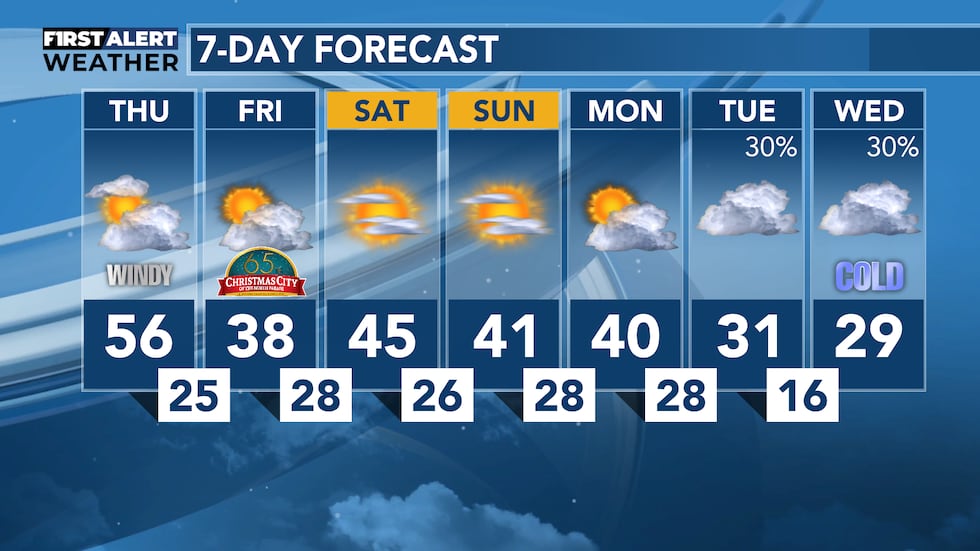 Click here to download the Northern News Now app or our Northern News Now First Alert weather app.
Copyright 2023 Northern News Now. All rights reserved.