Deer harvest down in northern Minnesota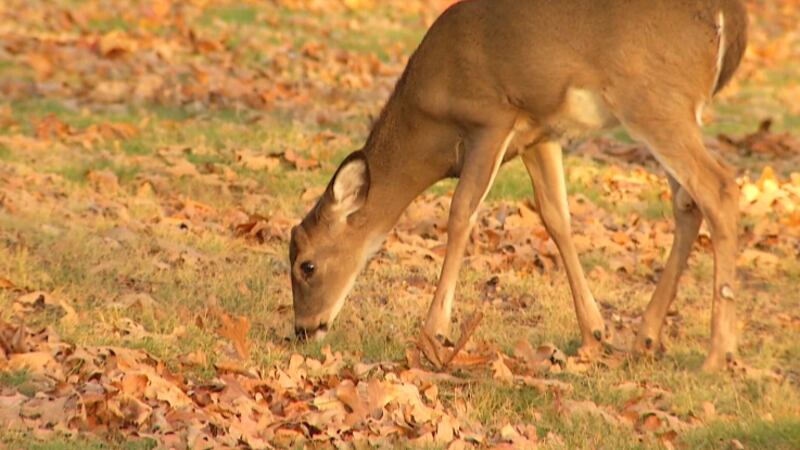 Published: Nov. 14, 2023 at 7:15 PM CST
ST. PAUL, Minn. (GRAY) – Deer season is more than halfway over in Minnesota, and the Department of Natural Resources says it has a fairly good idea about this year's harvest numbers.
"We're down about 15-percent statewide on harvest after the opening weekend," said Todd Froberg, the DNR's Big Game Program Supervisor.
The southern part of the state isn't too far off from the five-year mean, but population decreases up north are much more glaring.
Specifically, the northeast and northwest parts of the state are down 35-percent and 22-percent, respectively, from the five-year mean.
Froberg pins it on inclement weather patterns over the last two years.
"[It's been] one of the snowiest decades. So it's had a huge impact and you know, it makes deer susceptible to predators,"
He says when there's snow on the ground, deer have a harder time camouflaging. That difficulty has reflected in smaller populations, and therefore, smaller harvests.
"They've been struggling, we've been trying to grow the population in a lot of parts in northeastern Minnesota, and it just has not responded like it has in the past," he said.
It's not cause for concern, as these ebbs and flows are natural; for the hunter, though, it does impact the way they go about their season.
"We've offered less permits in there so you know, expecting a decline in harvest is acceptable," he said.
Whether it's by lowering bag limits or limiting licenses, there will likely be more done to help the slight dip in population rebound.
Copyright 2023 KTTC. All rights reserved.