Warm weather continues through much of the week
Published: Nov. 14, 2023 at 2:53 PM CST
AFTERNOON/TONIGHT: This afternoon we will have partly clear skies and breezy winds. Tonight the winds will calm down quite a bit. We will have northwest winds 4-8mph. The skies will clear up as well, allowing temperatures to fall into the 20′s and 30′s tonight.
WEDNESDAY: On Wednesday we will have high pressure in place to bring sunny skies! Highs will be in the upper 40′s and lower 50′s with westerly winds 5-10mph.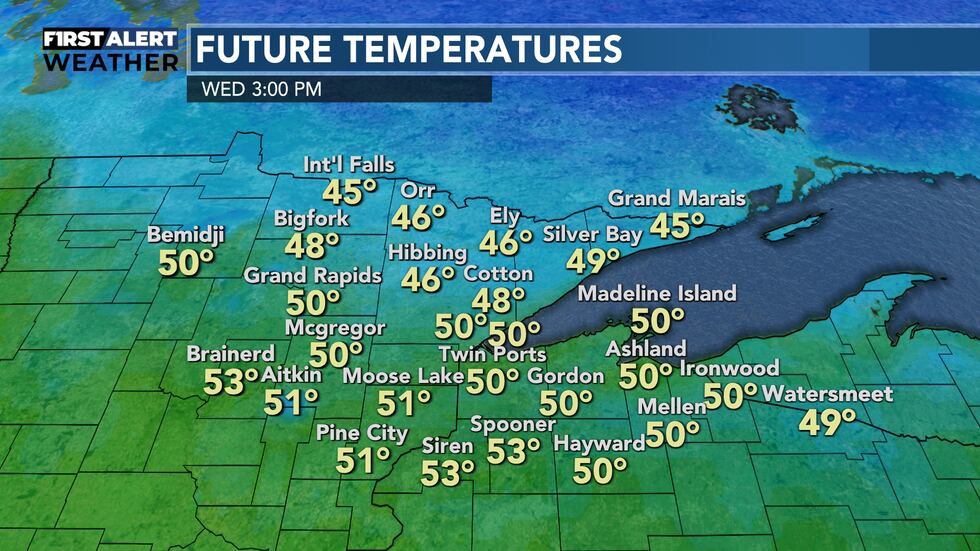 THURSDAY: An area of low pressure will slide in from the Dakotas on Thursday. This will bring a few clouds, mild temperatures, breezy winds, and a chance of light snow for some. The best chance of showers will be later in the day and from the Iron Range and north with only a light dusting expected. Folks to the south, like the Ports, will be dry. Highs will be in the mid-50′s with southwest winds 10-20mph gusting to 40mph.
FRIDAY: Friday we will have mostly sunny skies! A departing low will pull some colder in from Canada, so highs will be held to the 30′s. Winds will be out of the west 5-15mph, calming down after 5pm. Temperatures during the parade will be in the mid-30′s and feel like mid-20′s with the breeze, so bundle up!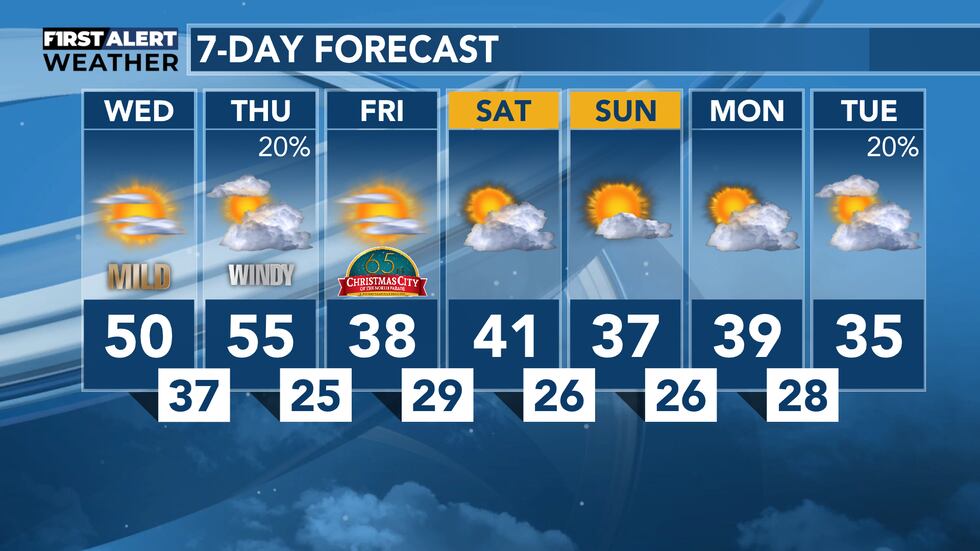 Click here to download the Northern News Now app or our Northern News Now First Alert weather app.
Copyright 2023 Northern News Now. All rights reserved.