Superior School Board adopts new elementary school boundaries
Published: Nov. 13, 2023 at 10:40 PM CST
SUPERIOR, WI. (Northern News Now) - In April, the Lake Superior School Board voted to consolidate the Lake Superior Elementary School.
Since then they have been preparing for the the 2024-25 school year with the help of local residents.
RELATED: Superior School District wants community feedback on school boundaries
During a Monday board meeting on Nov. 13, the board announced Option 1 (Below) as their newly reconfigured elementary school boundaries.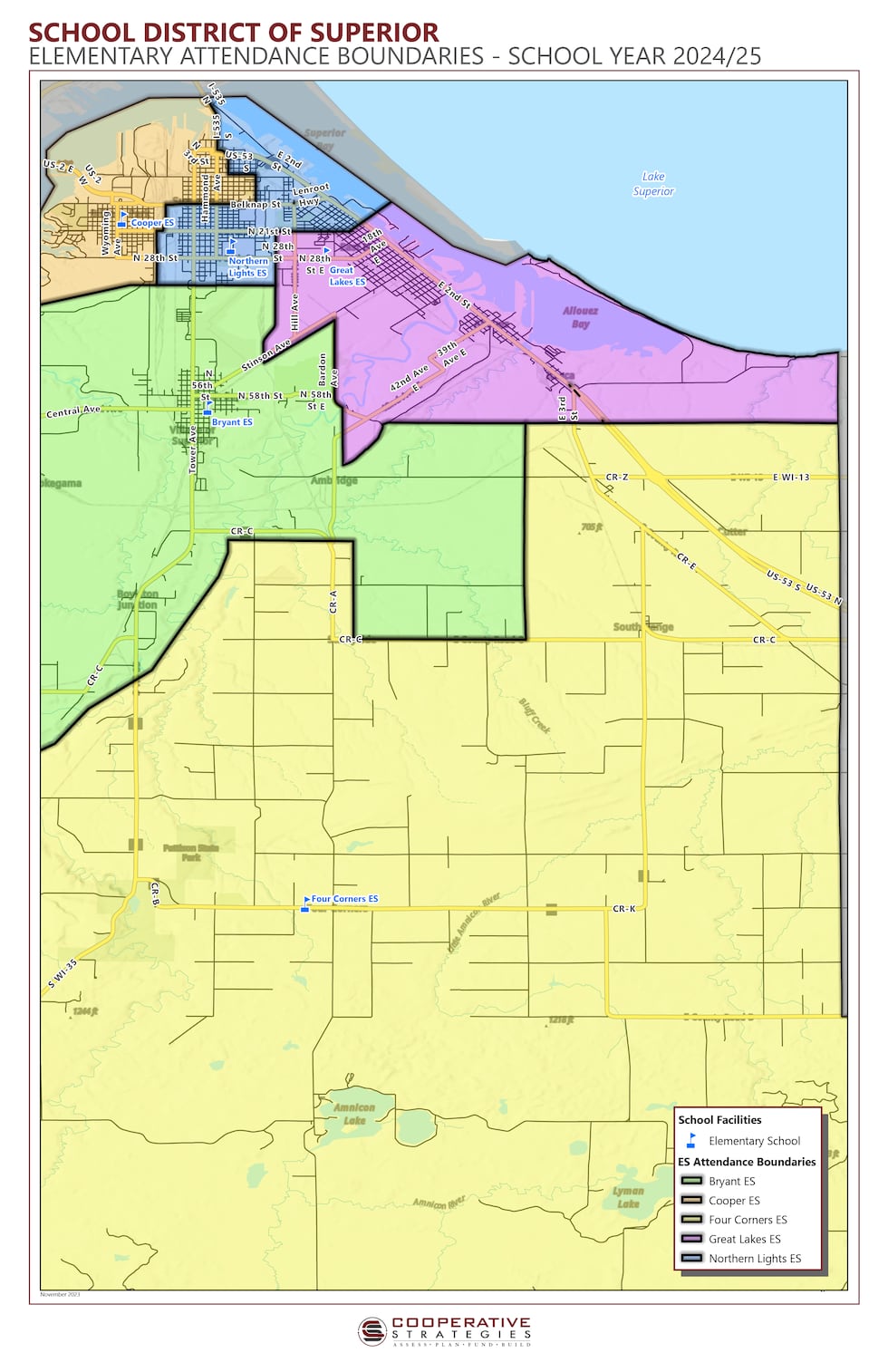 Adjusted areas that were voted on by the board.
● NL01 and NL02 are moved back to Northern Lights instead of Cooper
● FC01 and FC06 are moved back to Four Corners instead of Bryant
● A total of 341 number of students would be moved to a new school
According to the district's Letter to Spartan Families, the decision came from a years-long study that you can learn more about by clicking here.
The board plans to share the next steps for the Spartan community in the coming weeks before winter break as well as confirming with all families which school their children will be attending in the 2024-25 school year.
Click here to download the Northern News Now app or our Northern News Now First Alert weather app.
Copyright 2023 Northern News Now. All rights reserved.