Iron Range hockey team raises thousands after a car crash leaves teammate hospitalized
Published: Nov. 13, 2023 at 10:37 PM CST
VIRGINIA, MN. (Northern News Now) -- The Rock Ridge Girls High School Hockey team is raising thousands of dollars for their teammate who was seriously injured after a car accident.
Two weeks ago, teenage hockey player Katie Johnson, from Gilbert, was a passenger in a car that struck a moose on Highway 53.
Following the crash, Katie was hospitalized with serious injuries to her neck, back and spine. Her road to recovery is going to be a long one, but her teammates are making sure she won't go through it alone.
"It was gut wrenching to hear that happened'" said Nola Kwiatkowski, Katie's friend.
Kwiatkowski is a goalie on the hockey team and Katie was her defenseman, but their friendship extended far beyond the hockey arena.
"She's my best friend since we were about four. In preschool we met, and we've been best friends ever since," said Kwiatkowski.
"She was always supportive of our other teammates, and always cheered everyone on. She was just a great person to be on the ice," said Kwiatkowski.
Kwiatkowski and her team knew they had to do something to help the Johnson family, so they set up a GoFundMe to help with any medical expenses. The page has already raised more than $50,000 for Katie and her family.
But their efforts don't stop there. The team is getting ready to host "A Night for Katie" fundraiser.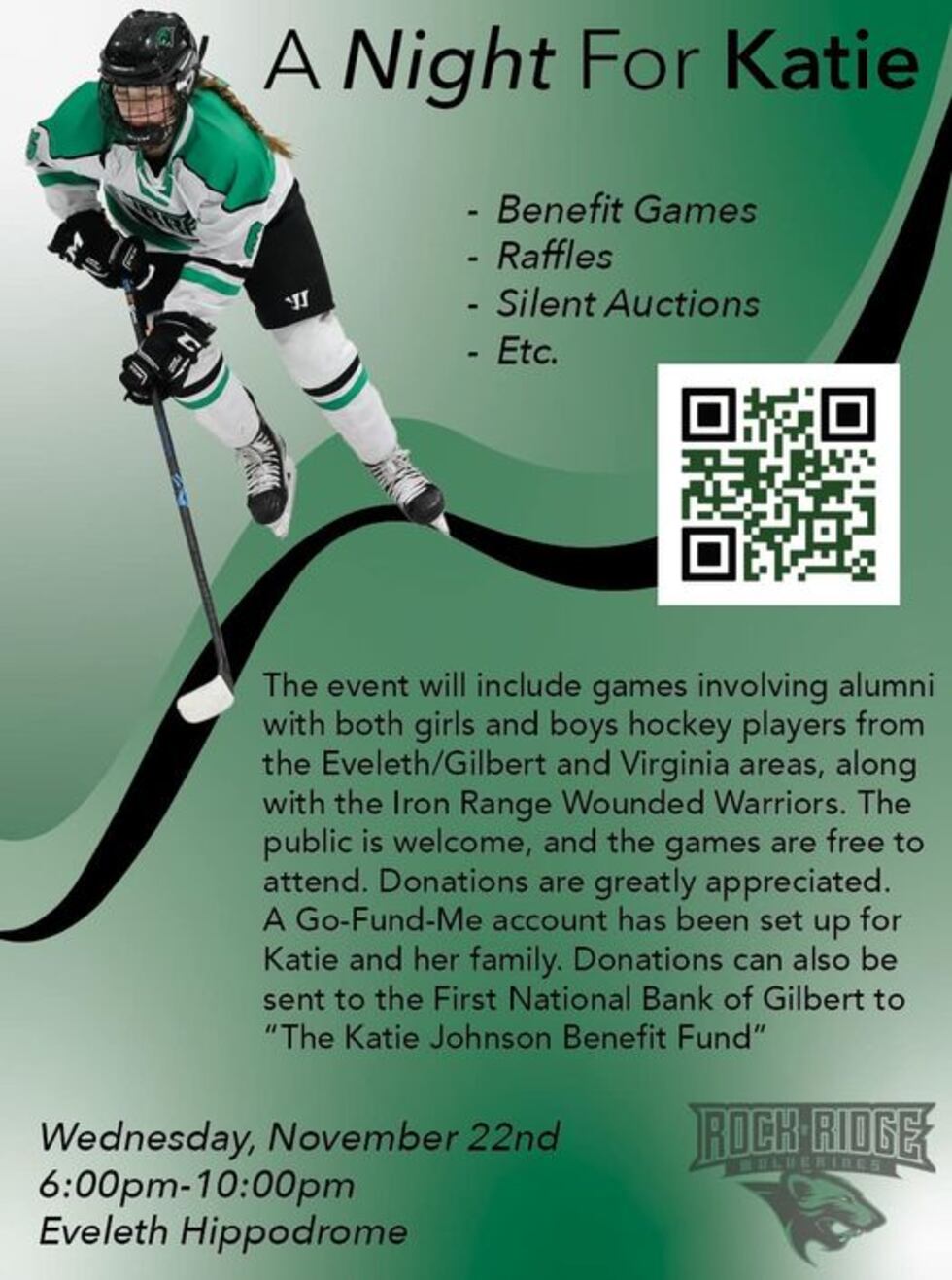 "There are different kinds of events happening during the games," said Patricia Elsmore, Katie's coach.
The fundraiser will include games involving alumni with both girls' and boys' hockey players, a silent auction, and raffles to raise money for Katie.
Everyone on the team cheering for Katie as they await her return to the ice.
"Stay strong Katie," said Kwiatkowski. "Me and my friends all love you and I can't wait to see you soon."
Elsmore told us Katie has undergone several surgeries and each one has been successful. Katie hopes to start physical therapy in Colorado soon.
Click here to download the Northern News Now app or our Northern News Now First Alert weather app.
Copyright 2023 Northern News Now. All rights reserved.