Northland Marines honor USMC's 248th birthday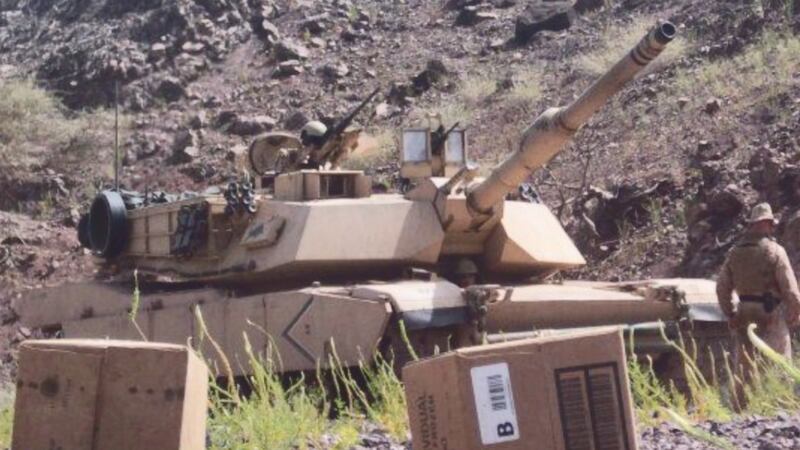 Published: Nov. 11, 2023 at 12:42 PM CST
DULUTH, MN. (Northern News Now) - The United States Marine Corps was the first branch of service authorized by the Continental Congress. That happened this Friday back in 1775. Since then, Marine Corps Birthday has been a major holiday for those who have earned the title of Marine.
"It was called Operation Song Than 72 and it was amazing; we were driving through the smoke of the big guns of the ships and we're talking about heavy cruisers." said Dan Streu.
Duluth native Dan Streu is talking about being a Marine Corps amphibious tractor crewman during the biggest amphibious assault since D-Day which occured during the Vietnam War. Bobby Lean of Hibbing served in the Marines in the Iraq War trying to keep the peace among several Iraqi factions.
"It seems to me that the Iraqis shot at each other more than they shot at us, we were just sort of in the way." said Lean.
Older Marines like Dan and younger ones like Bobby both know November 10th is a big day in their Corps family.
"History began on November 10th, 1775, and everything before that is pointless." said Lean.
November 10th, 1775 is the birthday of the U.S. Marine Corps.
"In 1775, it started in Philadelphia, Pennsylvania at Tun Tavern and they decided to have a Marine Corps as decided by Congress." said Streu.
In 1921, Marine Commandant John Lejeune declared that the birthday would become a Corps holiday.
"You have fun and games and you stand in formation with your dress uniform and they'll have speeches and stuff and they'll have a big supper with steak and ice cream; it's really a big holiday in the Marine Corps." said Streu.
Current Marines and veterans are now celebrating their 248th anniversary. Bobby Lean uses the day to honor fellow vets whose service wounds may be invisible to outsiders.
"Like you can't see tinnitus or ptsd; you can't see that, it's just there." said Lean.
Lean says Marine vets are there for each other on the Corps birthday and every other day.
The cutting of the Marine birthday cake follows age old traditions. The first slice of cake is given to the guest of honor. The second piece goes to the oldest Marine present, who in turn hands it off to the youngest Marine present, symbolizing the old and experienced Marines passing their knowledge to the new generation.
Click here to download the Northern News Now app or our Northern News Now First Alert weather app.
Copyright 2023 Northern News Now. All rights reserved.