Hyundai holds vehicle safety clinic in Twin Cities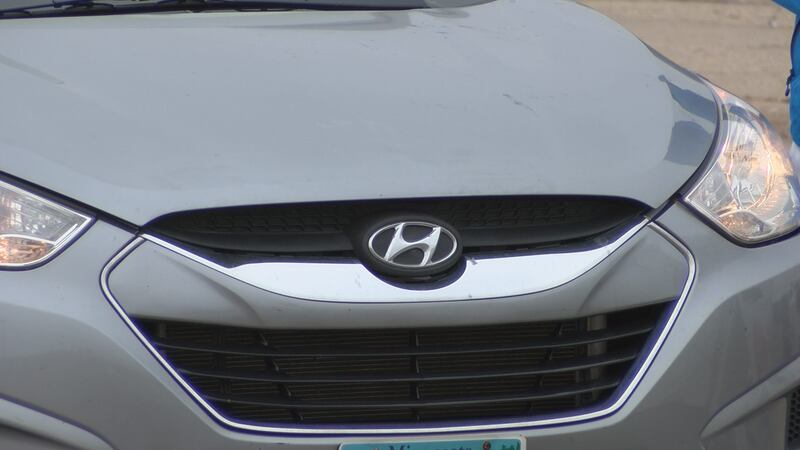 Published: Nov. 10, 2023 at 8:02 PM CST
MINNEAPOLIS, Minn. (GRAY) – Hyundai is holding a mobile "Anti-Theft Clinic" in the Twin Cities this weekend, in an effort to cut down on heavily inflated car theft numbers.
"For us to be able to drop into their community to be able to have the software solution be very convenient, and get a complimentary steering wheel lock, we think that's a real high value," said Hyundai Motor America's VP of Sales, Dave VandeLinde.
Hyundai vehicles are some of the most targeted in the country for car thefts. A TikTok video released during the COVID pandemic revealed a security exploit in Hyundai and Kia cars that allowed the car's ignition to be turned on without a key.
In July 2023, Hyundai and Kia thefts totaled 313, 15 times higher than the 20 recorded in July 2021.
The mobile clinic pushes a software update that, in theory, should make the loophole less of a threat.
The software implements a sort of ignition lock. It's not a perfect fix, but they hope bringing it directly to drivers can encourage the extra safety step.
"We understand it's a huge inconvenience not only to the customers but also to the communities that it impacts. It's also one for the police departments that are stretched for resources to begin with," said VandeLinde.
For those who can;t make it to the cities, there are other options.
"[There are] 830 dealerships across the country also doing this every day that they're open as well, too. So if somebody is in an outreaching area, we really recommend they go to their local dealership," said VandeLinde.
The clinic runs through Saturday in Minneapolis, then moves to St. Paul where it will be through Monday.
You can find more information here.
Copyright 2023 KTTC. All rights reserved.