Commemorating the Edmund Fitzgerald Anniversary with advancements to Shipping Technology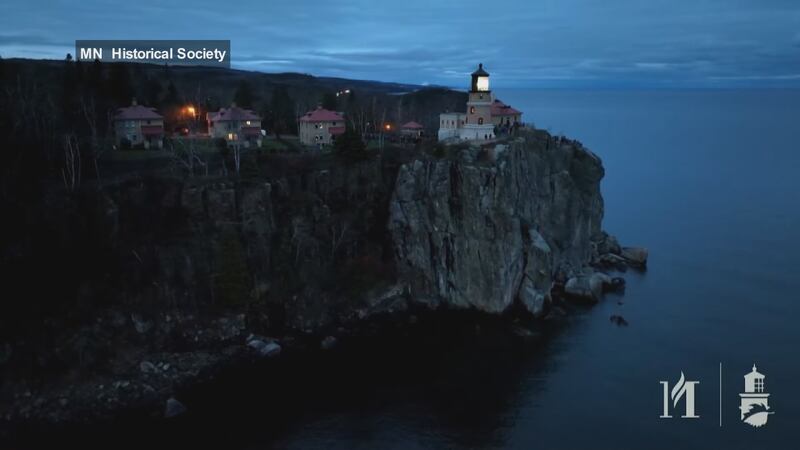 Published: Nov. 10, 2023 at 9:49 PM CST
TWO HARBORS, MN. (Northern News Now) -- Since the tragedy of the Edmund Fitzgerald, the Great Lakes shipping industry has improved, ensuring something like it never happens again.
On November 10, 1975 the Edmund Fitzgerald was hit by a wicked storm while out on Lake Superior.
"It ended up losing some radar equipment, some beacons, and was kind of meandering its way to stay in safe harbor," said Hayes Scriven, the Split Rock Lighthouse site manager.
Within minutes, all radar signal on the Fitzgerald were lost and the ship sank, taking the lives of the 29 crew members.
"It happened in 1975, that's not a long time ago," said Scriven.
About 1,200 people surrounded the Split Rock beacon Friday, watching it light up the North Shore during an annual ceremony.
But it was that sad day 48 years ago that changed the way inspections are done to ships before they hit the open water.
"There's a lot of regulations that came from incidents like the Edmund Fitzgerald," said Jarrod Dewitz, the commanding officer for the Marine Safety Unit in Duluth. "We learned from that the watertight envelope is critical."
When it was learned that the Fitzgerald was sailing blind across the lake when radar signal was lost, additional tools were also added to ships. And with the help of advancing technology, those on board can be confident of their whereabouts.
"We have ECDIS now which is an electronic chart system that allows real time navigation for depth, collision avoidance, those sort of things on board," said Dewitz.
The memory of the Edmund Fitzgerald living on through new safety measures and ceremonies like the one held in Two Harbors.
"It's for us to provide a little bit of comfort in any way, it means a lot," said Scriven. "Just remembering the history and not trying to have a similar incident down the line."
Click here to download the Northern News Now app or our Northern News Now First Alert weather app.
Copyright 2023 Northern News Now. All rights reserved.