Larson campaign concedes Duluth mayoral race, Reinert winner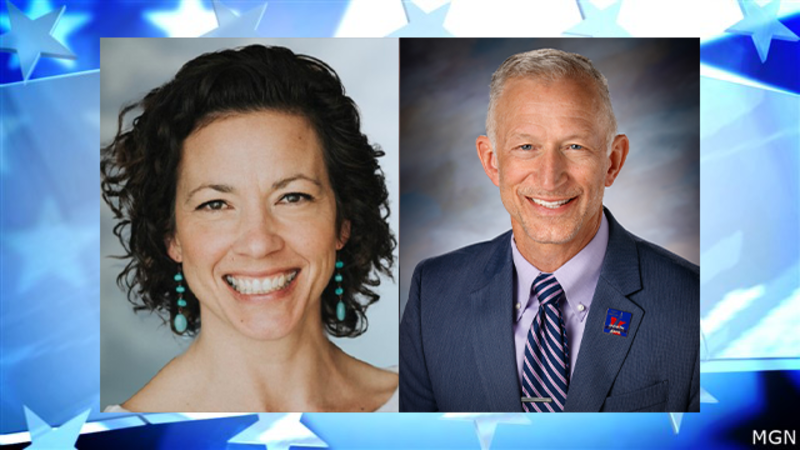 Published: Nov. 7, 2023 at 9:21 PM CST
DULUTH, MN. (Northern News Now) - Emily Larson's campaign has conceded the Duluth Mayoral race making challenger Roger Reinert the apparent winner, according to a statement made on stage by Larson's family.
In Rep. Liz Olson's speech at Larson's campaign watch party Tuesday night, Olson said Larson lost her re-election bid with 40 percent of the vote to Roger Reinert's apparent 60 percent.
The Minnesota Secretary of State's page has published results, making Reinert the official winner.
We'll have the reaction and the latest results tonight at 10 p.m. on Northern News Now.
34 out of 34 precincts reported.
Mayor Larson's campaign released the following statement in regards to her concession:
When I took office, we faced tough challenges. Duluth had been caught in a squeeze between rising costs and stagnant state aid for two decades, and it was taking its toll.
And then we faced a global pandemic, racial reckoning, and the loud noise of polarized politics.
But we didn't shy away from big challenges. We took on tough issues. We made hard choices. And we created new opportunities so every neighborhood can become a neighborhood of choice and opportunity – where everyone, and I mean everyone, can feel included, safe, and be able to call Duluth home.
Duluth is better today because of the work we've done together these past eight years. Thank you to everyone who joined me in this work and to everyone who worked on my campaign to continue this progress. Together, 265 campaign volunteers doorknocked 18,000 homes and called more than 8,000 more.
Most importantly, thank you to residents across the community for engaging in and with local government. Regardless of outcome and election result, we live in a community where people spent time to listen, learn, share, volunteer and vote.
I called Roger and sincerely wished him well. Although we ran against one another and competed over our ideas, Duluth needs him to succeed, I truly hope he does and I will work to offer a graceful transition to the benefit of community.
To see election results for other races, click here.
Click here to download the Northern News Now app or our Northern News Now First Alert weather app.
Copyright 2023 Northern News Now. All rights reserved.