Officials release dates for 2025 Draft in Green Bay: April 24-26
The draft has become one of the biggest and most-anticipated sporting events of the year.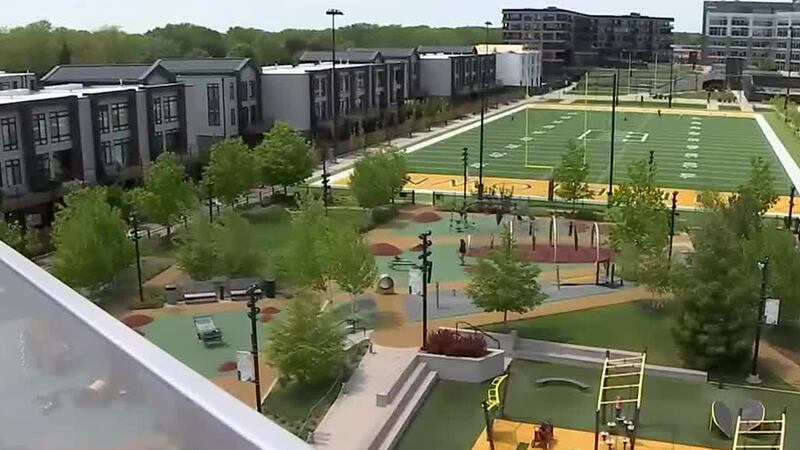 Published: Nov. 6, 2023 at 5:37 AM CST
|
Updated: Nov. 6, 2023 at 8:50 PM CST
GREEN BAY, Wis. (WBAY) - The NFL and the Green Bay Packers have announced the dates of the 2025 NFL Draft will be April 24-26, 2025.
"On behalf of the NFL, I'm thrilled to announce that the 2025 NFL draft, presented by Bud Light will take place from April 24th to 26th right here in Green Bay, inside and around historic Lambeau Field and Titletown," NFL Senior Director Alex Brooke announced on Monday to a crowd of community leaders, donors, and other area partners at Lambeau Field.
Packers President and CEO Mark Murphy said those dates will be like a 3-day commercial for the city of Green Bay as well as the entire state.
"We all know how great it is here and all the great things that we have in Wisconsin, but now we have not just across the country, the draft is followed internationally and it's going tremendous for our community," said Murphy.
Local hotels also now able to start preparing for visitors.
"We're definitely looking into what that looks like and developing a strategy for the remaining rooms," said Aaron Hammer, the General Manager at Lodge Kohler. "We're excited to get those suites filled up and get some people in."
For now, the dates are blocked off but guests should be able to book about a year out. Lodge Kohler has the benefit of being able to tap into their staff in Kohler at the American Club, but they'll also be adding more. State-wide, the draft is expected to bring in roughly $94 million; Green Bay will see about $20 million of those dollars. That's six times the economic impact of a regular home game. Green Bay is the smallest market to ever host an NFL Draft, but Mark Murphy says Titletown is undoubtedly the most passionate.
"We're the best market," said Murphy. "We care the most about football and nobody has Lambeau Field or Titletown so it's going to be very special."
Details are still being finalized, but the main portion of the event is expected to happen at Lambeau Field and the Packers' Titletown, with other nearby venues being used as well.
It will include several days of activities throughout Green Bay, turning it into a massive, free football festival with interactive exhibits, autograph sessions, and photo opportunities.
Copyright 2023 WBAY. All rights reserved.