Cubs hire manager Craig Counsell away from Milwaukee in surprising move
The 53-year-old Counsell received a five-year contract worth more than $40 million in a massive deal for a big league manager.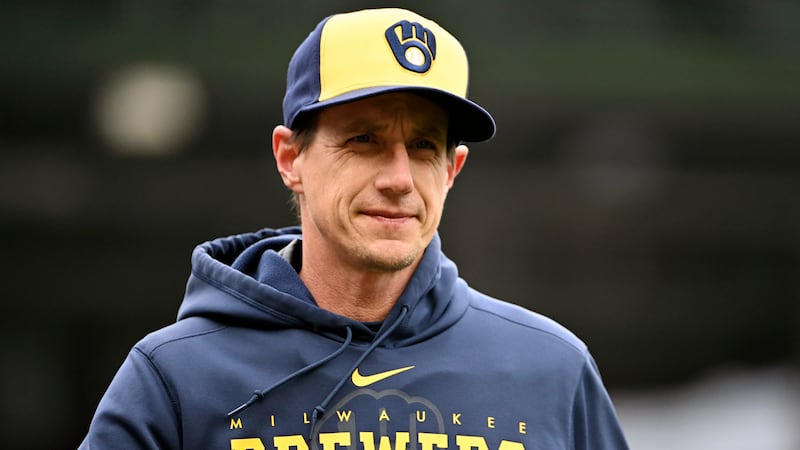 Published: Nov. 6, 2023 at 2:32 PM CST
CHICAGO (AP) — The Chicago Cubs hired manager Craig Counsell away from Milwaukee on Monday in a surprising move, replacing David Ross after the team slipped out of a playoff spot in the last part of the season.
Two people with knowledge of the situation confirmed the move to The Associated Press on condition of anonymity because there had been no announcement by the Cubs. The 53-year-old Counsell received a five-year contract worth more than $40 million in a massive deal for a big league manager.
There was no word on the status of Ross, a favorite of President of Baseball Operations Jed Hoyer. Ross could move into the front office after Craig Breslow departed Chicago to become the chief baseball officer for the Boston Red Sox.
Counsell, who grew up in Milwaukee before becoming the Brewers' winningest manager in franchise history, leaves his hometown team for its biggest rival.
Counsell led the budget-conscious Brewers to five playoff appearances in their last six years, including an NL Central title this season. His contract expired at the end of the season, making him one of the biggest managerial free agents in recent years.
The Cleveland Guardians interviewed Counsell before announcing Monday they had hired former catcher Stephen Vogt. Counsell also was being pursued by the New York Mets, who already had hired former Brewers President of Baseball Operations David Stearns. The Mets ended up hiring Yankees bench coach Carlos Mendoza as their manager on Monday.
With Stearns and Counsell in charge, the Brewers enjoyed the franchise's longest run of sustained success.
But the Cubs hadn't been seen as a threat to land Counsell because they already had Ross in place. The Cubs went 83-79 this year but faded down the stretch.
Staying in the Midwest rather than leaving for the Mets also gives Counsell a chance to be close to his sons while they play Big Ten baseball. Brady Counsell is at Minnesota and Jack Counsell plays for Michigan.
The Brewers now face the challenge of replacing their most successful manager ever, a figure who had become synonymous with Milwaukee baseball. And they'll instead have to be competing with him in the division.
Counsell grew up as a Brewers fan in the Milwaukee suburb of Whitefish Bay, Wisconsin. His father, John Counsell, is the Brewers' former director of community affairs.
The former Brewers infielder took over as Milwaukee's manager during the 2015 season after the firing of Ron Roenicke. The Brewers had made a total of four playoff appearances before Counsell took over.
His 707-625 record gives him the franchise record for wins and games managed.
Copyright 2023 The Associated Press. All rights reserved.