Bucks outlast Knicks 110-105 to open the NBA's In-Season Tournament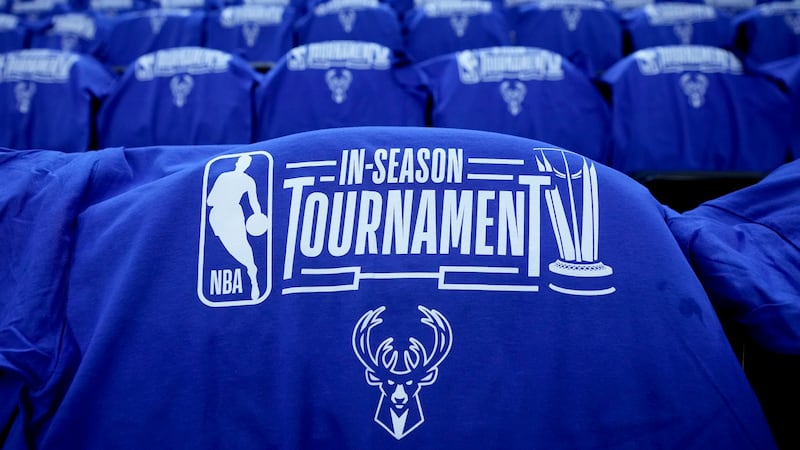 Published: Nov. 3, 2023 at 10:22 PM CDT
MILWAUKEE (AP) — Damian Lillard scored 30 points, hitting the go-ahead 3-pointer with 1:03 left, and the Milwaukee Bucks outlasted the New York Knicks 110-105 in one of the NBA's seven In-Season Tournament openers Friday night.
The Bucks withstood a huge performance from Jalen Brunson, who had 45 points and gave the Knicks their first lead since early in the second quarter by hitting a 3 with 1:10 remaining.
Lillard answered with a 3-pointer to put Milwaukee back ahead 104-103. After Brunson missed a 10-footer with 49 seconds left, Khris Middleton found Lillard cutting to the basket for a driving layup to start a 3-point play that made it 107-103 with 38 seconds to go.
Brook Lopez then delivered his eighth block of the night and made one of two free throws with 17.8 seconds remaining. Brunson's driving layup cut Milwaukee's lead to 108-105 with 8.8 seconds left, but Lillard sealed the victory by hitting two free throws with 6.4 seconds to play. Lillard made all 12 of his free throws.
Giannis Antetokounmpo added 22 points, eight rebounds and six assists.
For more information on the NBA in-season tournament click the link below.
The NBA's In-Season Tournament is finally set to begin, giving teams another trophy shot.
Copyright 2023 The Associated Press. All rights reserved.