UMD men's hockey loses first game of series against Cornell University 4-1
Bulldogs suffer their first loss of the season to move to 3-1-2 on the year.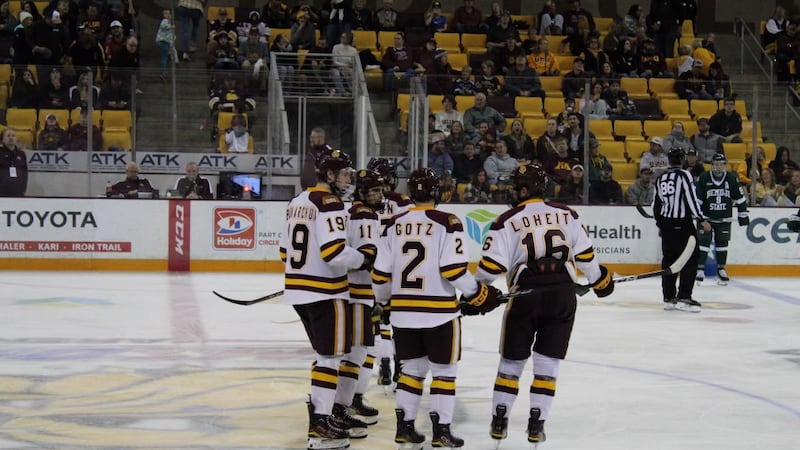 Published: Oct. 27, 2023 at 8:51 PM CDT
DULUTH, MN. (Northern News Now) - Two teams just outside the United States College Hockey Online rankings met in Ithaca, N.Y. to try and move into the top ten.
The No. 11 University of Minnesota Duluth men's hockey team visited No. 12 Cornell University as home rink advantage helped the Big Red win their first game of the season 4-1.
Cornell opened up the scoring with a power play goal 11 minutes in. CU would immediately score 14 seconds later to take a 2-0 lead into the second period.
The Big Red would add one more halfway through the second period off the power play.
Now down 3-0, UMD's sophomore Ben Steeves scored his fifth power-play goal of the season off assists from Quinn Olson and Cole Spicer.
Cornell would score one more goal late in the third period to put away the Bulldogs 4-1.
UMD's senior goalie Zach Stejskal made 25 saves on 29 shots in the loss.
The two will face each other on Saturday at 6 p.m. for the final game of the series.
Click here to download the Northern News Now app or our Northern News Now First Alert weather app.
Copyright 2023 Northern News Now. All rights reserved.