Bulldog women's hockey comes back against Bemidji State with two third-period goals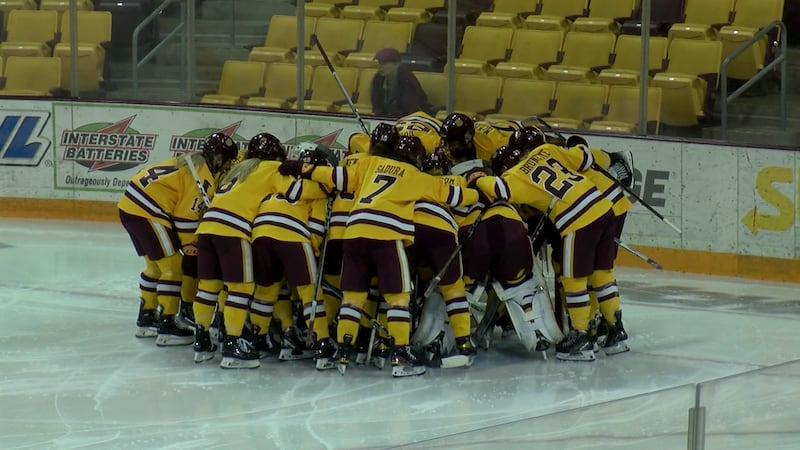 Published: Oct. 27, 2023 at 6:46 PM CDT
BEMIDJI, MN. (Northern News Now) - The University of Minnesota Duluth women's hockey team is on the road for the second series in a row, this time in Bemidji, Minn. where they faced off against the Beavers on Friday for game one.
No. 8 UMD had a tight first game against their unranked rivals in Bemidji State University (BSU) as the Bulldogs pulled off two third-period goals to sneak out a 2-1 win.
BSU had the first lead of the game three minutes in off Taylor St. Nelson's even-strength goal. It would be the only goal of the night for the Beavers.
Neither team could get the puck in the net during the second period so it was still 1-0 heading into the third.
With about five minutes left the Bulldogs turned it it on, scoring their first goal of the game when senior Clara Van Wieren scored her fourth goal of the season off of Mannon McMahon's assist.
Three minutes later Reece Hunt scored the game-winning goal from Olivia Wallin and sophomore Tova Henderson. With the late-game assist, Henderson recorded her first point as a Bulldog.
The Bulldogs won game one of the series 2-1 but will face Bemidji again at 2 p.m. on Saturday.
Click here to download the Northern News Now app or our Northern News Now First Alert weather app.
Copyright 2023 Northern News Now. All rights reserved.