MnDOT already prepped for winter weather should it arrive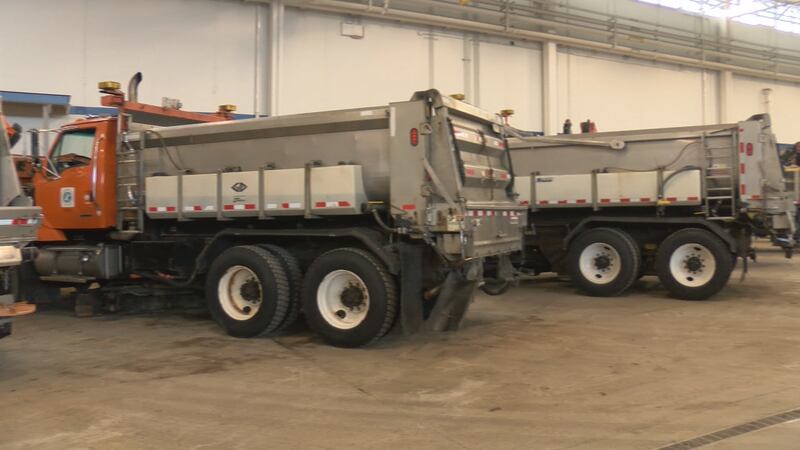 Published: Oct. 25, 2023 at 6:36 PM CDT
ST. PAUL, Minn. (GRAY) – Many parts of Minnesota could expect to see their first sub-freezing temperatures as early as next week, and the Minnesota Department of Transportation (MnDOT) says it's ready to handle the roads when winter conditions begin to appear.
"At this stage, [we're] just making sure that all the equipment, the vehicles are in working order and that process has been going on for months," said Mike Dougherty with MnDOT.
The department makes sure its plows are ready to go well before the first snowfall of the season. That includes maintaining blades, stocking the brine for roads, and even pre-treating certain areas.
While heavy winter storms may not arrive for some time, Dougherty explains that sub-freezing temperatures can still cause ice accumulation, and on major state highways that can be dangerous, especially when unexpected.
"If you get some moisture overnights, some fog, [and it's] 27 degrees, you know, it can be a little icy," said Dougherty.
The first snowfall of the year usually sees a heightened risk of crashes, but there are ways to prepare drivers for the cold.
"We've been conditioned for however many months now with dry pavement... So just getting yourself reacquainted with the reminders of how to brake, you know, the following distance of vehicles, how to stay back," he said.
Resources like Minnesota 511 can keep you up to date on weather conditions as they develop.
This year, MnDOT will also be rolling out a new text alert system for any longer-than-usual delays, especially if those delays could result in winter-related incidents.
Copyright 2023 KTTC. All rights reserved.