Rochester doctor's wife died from colchicine, Mayo Clinic responds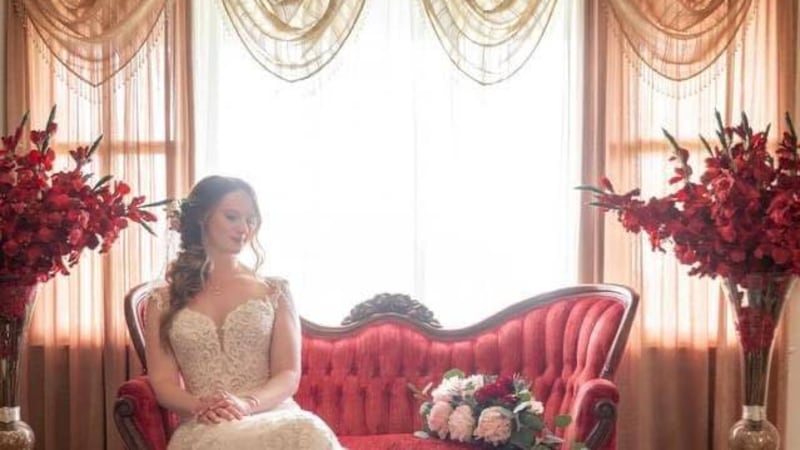 Published: Oct. 24, 2023 at 12:59 PM CDT
ROCHESTER, Minn. (KTTC) – Autopsy results for the Rochester woman whose death is being ruled suspicious, show she was poisoned with colchicine. Betty Bowman died in August. Her husband, a former Mayo Clinic Resident Connor Bowman, 30, is charged in her death.
Betty Bowman's obituary says she was a pharmacist at the time of her death.
According to both the criminal complaint and Betty's autopsy, she died from the toxic effects of colchicine. The criminal complaint goes on to say Connor Bowman had a search history involving colchicine leading up to her death.
Rochester Police arrested the former Mayo Clinic Resident on Friday after a months-long investigation into how his wife died in August.
According to Mayo Clinic, "Colchicine is used to prevent or treat attacks of gout (also called gouty arthritis). This condition is caused by too much uric acid in the blood. An attack of gout occurs when uric acid causes inflammation (pain, redness, swelling, and heat) in a joint. Colchicine does not cure gout, but it will help prevent gout attacks. Colchicine is not an ordinary pain reliever and will not relieve most kinds of pain...Colchicine is also used to treat a rare condition called familial Mediterranean fever (FMF)."
The clinic also says side effects from colchicine can be "very serious."
Connor is a former Internal Medicine Resident at Mayo Clinic. The clinic sent KTTC this statement about the situation Tuesday:
We are aware of the recent arrest of a former Mayo Clinic resident on charges unrelated to his Mayo Clinic responsibilities. The resident's training at Mayo Clinic ended earlier this month.
According to the criminal complaint, Betty and Connor were drinking at home the night before she went to the hospital. Betty allegedly texted someone the next day saying that night she couldn't sleep because she was so sick.
Betty said in the text she thought it was from a drink she received the night before because it was mixed in a large smoothie.
The complaint goes on to say Connor, currently in medical school at the University of Kansas, used a university-issued laptop to research colchicine earlier in August.
Bowman also allegedly searched things such as: "internet browsing history: can it be used in court?" "Police track package delivery," and "delete amazon data police" on August 5, 11 days before Betty went to the hospital.
Then on August 10 into August 11, he continued his searches online for liquid colchicine on a GoodRX website. From there, data activity alleges Connor bought colchicine from a website.
Betty's blood shows the level of colchicine in her blood on August 17, three days before she died, was 29 ng/mL. The Medical Examiner said 29 ng/mL is an "elevated level of colchicine" and the "substance metabolizes quickly."
According to the criminal complaint, Bowman suggested Betty was suffering from Hemophagocytic lymphohistiocytosis or HLH. Tests for HLH were inconclusive. However, Connor identified Betty's cause of death as HLH in her obituary.
Then, Connor allegedly said Betty should be cremated immediately as Betty's death was natural and she did not want to be a cadaver, but the Southern Minnesota Regional Medical Examiner's Office halted the cremation order. Bowman also allegedly tried to cancel the autopsy while also emailing a Death Investigator with the Medical Examiner's Office asking if the toxicology analysis done by the office would be more thorough than the analysis at the hospital and asking for a list of what specifically would be tested for.
Connor allegedly told someone he was going to get $500,000 in life insurance after Betty died. When police arrested Bowman later in October, a $450,000 bank deposit was found inside his home.
Previous articles: UPDATE: Rochester doctor arrested after allegedly poisoning wife
Copyright 2023 KTTC. All rights reserved.