Friends remember woman allegedly poisoned by husband as 'loving life'
Betty Bowman died in August after being hospitalized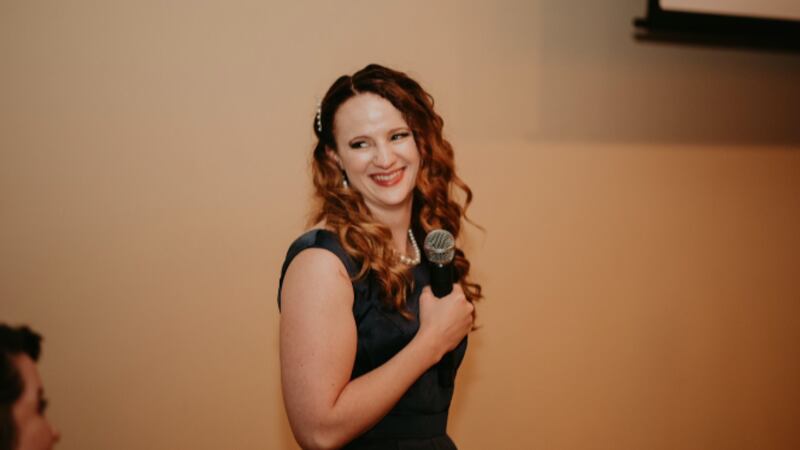 Published: Oct. 24, 2023 at 5:54 PM CDT
ROCHESTER, Minn. (KTTC) – Betty Bowman, a 32-year-old pharmacist from Mayo Clinic, died in August after being allegedly poisoned by Conner Bowman, her husband and former Mayo doctor.
According to the criminal complaint, Betty Bowman was admitted to the emergency room on Aug. 16, suffering from diarrhea and dehydration. Her conditions worsened and she died four days later.
The Rochester Police Department said it received a tip that the woman's husband could be a possible suspect, which lead to the investigation into Bowman. Evidence was brought forward for probable cause to charge, according to RPD.
David Burger, officiant of the Bowmans's wedding, and his wife, Michaelyn Everhart, who met Betty Bowman in medical school, said the news of Betty's death took them by surprise.
"At the time nothing seemed out of place or unusual, but I started to look back now," Burger said. "You just start getting haunted by little things you'd think nothing of at the time because why would you?"
Betty Bowman's friends said they were in shock when she passed this summer. A young, energetic woman who friends said loved life, now gone.
"Literally a week before she left, she was describing this double rainbow she saw before work when she was walking Crumpet," Everhart said. "She wished us all happiness and hoped that we found beauty in our day. That was just her."
Conner Bowman is in the Olmsted County jail. His unconditional bond is set at $5 million. His next court appearance is Nov. 1.
Betty Bowman's family has a GoFundMe set up.
Below is a statement from Betty's family: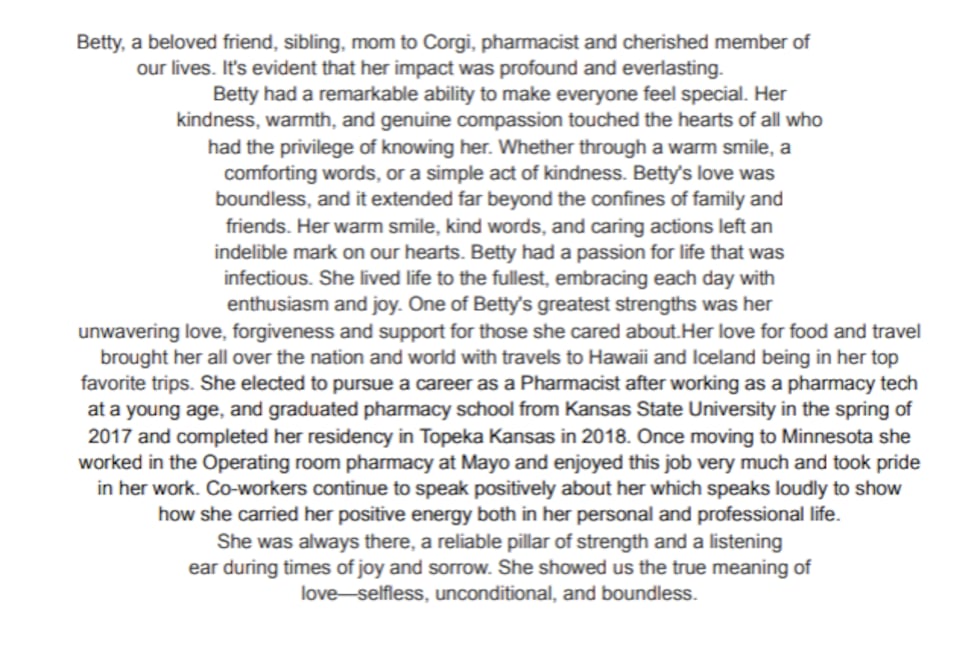 Copyright 2023 KTTC. All rights reserved.