UMD women's hockey wins second game against MSU Mankato 4-1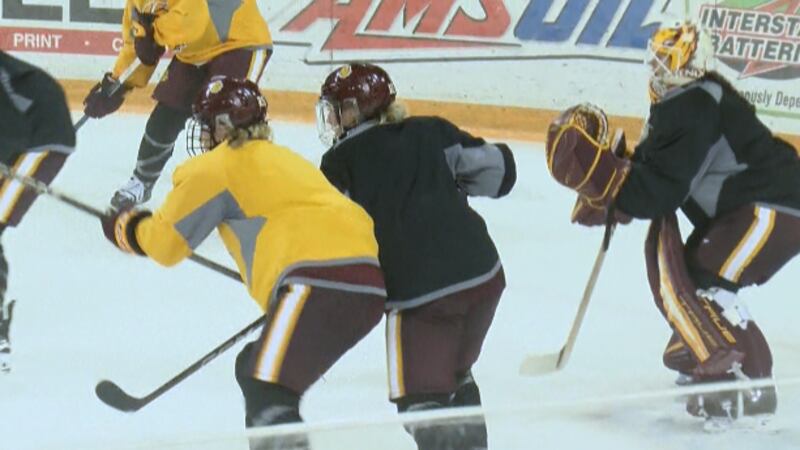 Published: Oct. 21, 2023 at 4:31 PM CDT
DULUTH, MN. (Northern News Now) - The Bulldogs women's hockey team played in their first two road games over the weekend and after a 3-1 victory Friday night they were able to defeat Minnesota State University (MSU), Mankato again on Saturday 4-1.
With the help of a power play, Bulldogs junior forward Gabby Krause scored unassisted to give UMD the 1-0 lead seven minutes into the game.
The second period was full of scoring with MSU getting an even-strength goal two minutes in.
Just over a minute later the Bulldogs' Mary Kate O'Brien was assisted by Olivia Wallin and Mannon McMahon to give UMD back the lead.
From there it would stay in the favor of UMD with junior Jenna Lawry scoring her first goal of the season mid-way through the second period.
UMD would score the only goal in the fourth period, ending just how they started with a goal by Krause off assists from O'Brien and Brenna Fuhrman.
The women's hockey team is on the road again next weekend when they face Bemidji State on Friday, Oct. 28 at 3 p.m. and Saturday, Oct. 29 at 2 p.m.
Click here to download the Northern News Now app or our Northern News Now First Alert weather app.
Copyright 2023 Northern News Now. All rights reserved.