No. 8 UMD bounces back to the win column after first game on the road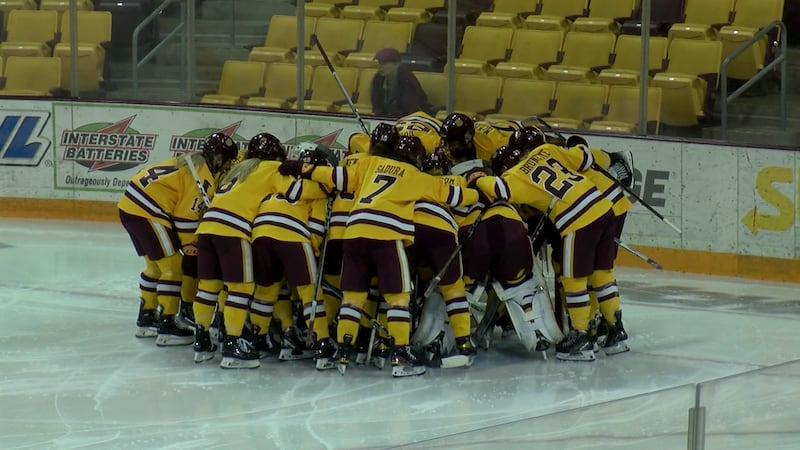 Published: Oct. 20, 2023 at 6:17 PM CDT
DULUTH, MN. (Northern News Now) - The Bulldog's women's hockey defeated Minnesota State University (MSU), Mankato with six different Bulldogs sharing the scoring in a 3-1 win.
After four games at home in Amsoil Arena, the University of Minnesota Duluth's eighth-ranked women's hockey team scored the night's opening goal in Mankato.
Redshirt sophomore Mary Kate O'Brien scored off an assist from Olivia Wallin to give UMD the 1-0 lead seven minutes into the game.
Neither team would score the rest of the first period which gave MSU the chance to tie it up early in the second on a power play goal.
The only other goals would come from the Bulldogs in the third period with graduate senior Reece Hunt getting it done unassisted while junior Hanna Baskin gets the final goal of the game off assists from Mannon McMahon and Clara Van Weiren with just over two minutes remaining.
Bulldogs take the first game of the road series 3-1 and are back in Mankato for game two at 2 p.m. on Saturday.
Click here to download the Northern News Now app or our Northern News Now First Alert weather app.
Copyright 2023 Northern News Now. All rights reserved.