Search warrant sheds light on raid that led to officers being shot in Benton County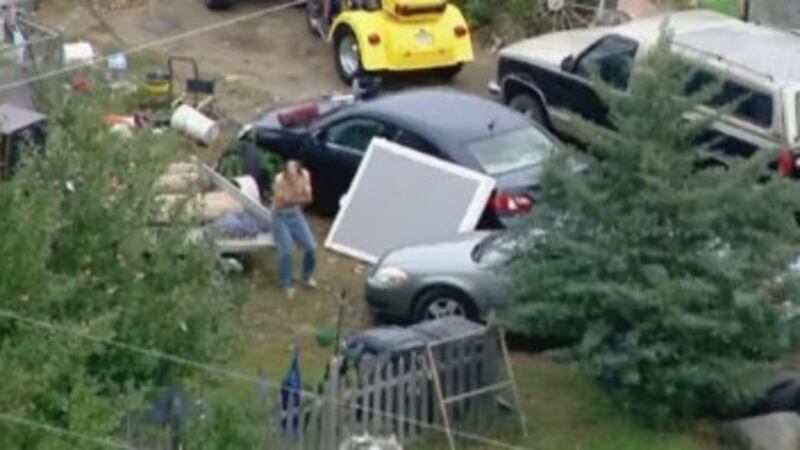 Published: Oct. 18, 2023 at 9:12 PM CDT
GLENDORADO, Minn. (KARE) — An unsealed search warrant says members of a multi-agency drug task force were looking for methamphetamine and other evidence related to suspected drug dealing when five officers were shot at a Benton County home earlier this month.
The warrant, issued in Benton County, was requested by a member of the Sherburne County Drug Task so the team could search the home, outbuildings and vehicles of 64-year-old Karl Holmberg and his spouse. The warrant stated an informant had made multiple buys of methamphetamine from the Holmbergs, and that garbage collected from the home on 190th Ave. NE in Glendorado reportedly contained baggies with traces of meth, butane canisters routinely used to superheat drug paraphernalia and caps from drug syringes.
Around 7:10 a.m. on Oct. 12, drug task force members and accompanying deputies were attempting to execute a "knock and announce" warrant when Holmberg allegedly opened fire, wounding five of the officers and getting shot himself in the exchange of gunfire. The suspect was taken into custody after a standoff of approximately four hours.
Prosecutors say Holmberg fired on a sixth officer but did not hit him. All those shot are expected to recover.
A criminal complaint filed against him details how Holmberg's wife reportedly told deputies he heard and saw law enforcement outside their home and told her it was "his day to die."
Karl Holmberg is in jail, charged with six counts of attempted murder of a peace officer. His first court appearance is scheduled for next Tuesday, Oct 24.
The Minnesota Bureau of Criminal Apprehension identified two of the three officers who used force during the incident. Benton County Deputy Ron Thomas, who has eight years of law enforcement experience fired his pistol and Sherburne County Patrol Sgt. Austin Turner, who also has eight years of law enforcement experience fired a "less-lethal" round, according to the BCA.
The agency said it is not releasing the name of the third officer, who works in an undercover capacity for the Sherburne County Drug Task Force. That officer fired his rifle, said the release.
All three officers have been placed on standard administrative leave.
Copyright 2023 KVLY. All rights reserved.