Kirill Kaprizov named alternate captain for Minnesota Wild
He ranks seventh in goals and 12th in points since entering the league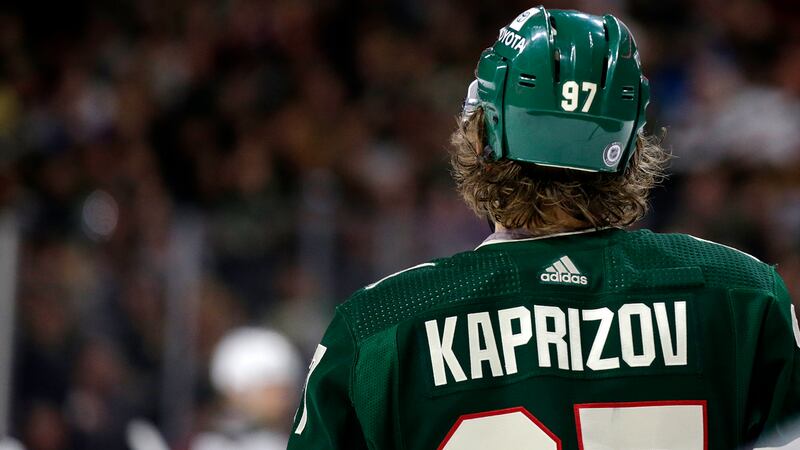 Published: Oct. 10, 2023 at 5:17 PM CDT
ST. PAUL, MN. (Northern News Now) - In his fourth season with the Minnesota Wild, Kirill Kaprizov is adding another letter to his jersey.
It was announced on Tuesday that forward, Kirill Kaprizov will be an alternate captain for the Minnesota team.
During his third season with the Wild, the Russian native broke multiple records including, points per game (17) and most consecutive games with a point (14), assist (9), and goal (7).
In addition, Kaprizov became the first player in franchise history last year to record multiple 40-goal seasons.
As he racked up a solid 47 goals in 2021-22.
Last season, Kaprizov ranked first on the team with 75 points, 40 goals, 17 power-play goals, 32 power-play points, and 261 shots.
Additionally, he's tied for first in game-winning goals with six and is ranked third in assists at 35.
The 2015 fifth-round draft pick has a total of 234 career points.
Kaprizov ranks seventh in the NHL in goals and 12th in points since entering the league in 2020-21.
Click here to download the Northern News Now app or our Northern News Now First Alert weather app.
Copyright 2023 Northern News Now. All rights reserved.