WESTconsin Credit Union robbery suspect in custody, charged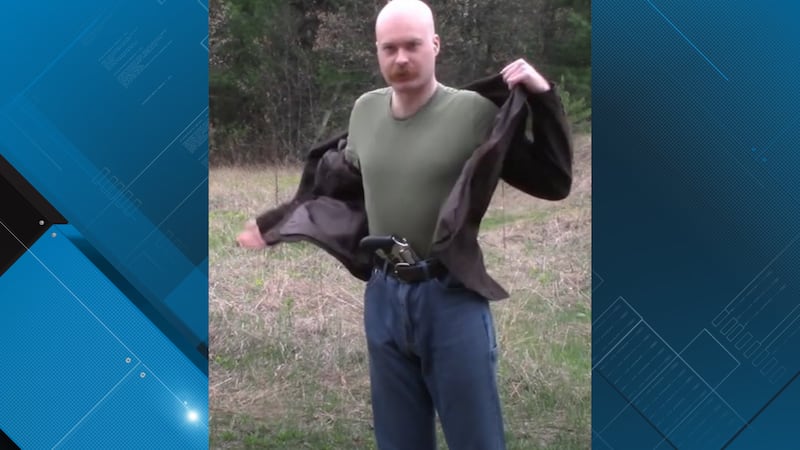 Published: Oct. 4, 2023 at 11:17 AM CDT
EAU CLAIRE, Wis. (WEAU) - Eau Claire police say Maxwell Luebeck has been taken into custody by the Wisconsin State Patrol on Highway 53 near Superior, Wis.
Court records show Luebeck is charged with armed robbery.
EAU CLAIRE, Wis. (WEAU) - Eau Claire police are naming the suspect in the robbery of WESTconsin Credit Union.
According to the Eau Claire Police Department, the suspect from the armed robbery at WESTconsin Credit Union has been identified as 25-year-old Maxwell Luebeck. A search warrant was served at Luebeck's home, however, he was not found.
Eau Claire Police say Luebeck is believed to be driving a blue/green 2009 Hyundai Tucson Sport Utility- WI License Plate-ARJ 7875. It is believed Luebeck's vehicle was seen in the area of Ashland, Wis on the evening of Oct. 3, 2023.
The Eau Claire Police Department describes Luebeck as "a while male, bald, with a red moustache. He is 6′, approximately 120 pounds, with blue eyes."
Luebeck should be considered armed and should not be approached, Eau Claire police say.
According to Eau Claire police, anyone with information on Luebeck's location should contact local law enforcement immediately.
Copyright 2023 WEAU. All rights reserved.