Two hurt in car vs. motorcycle crash on Central Entrance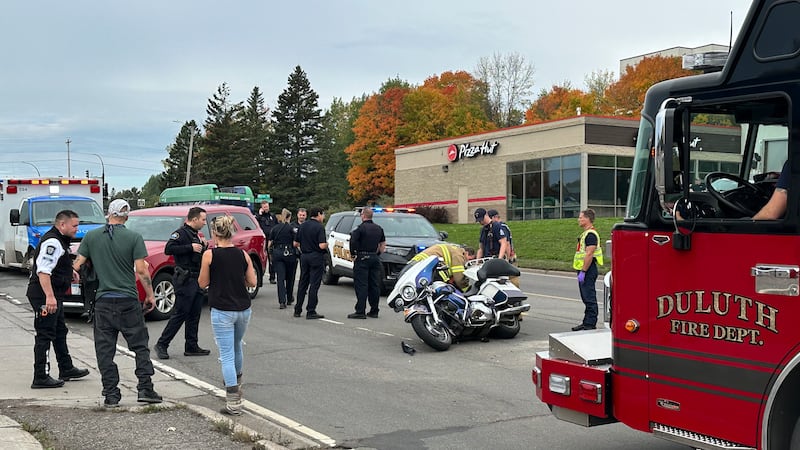 Published: Oct. 2, 2023 at 12:42 PM CDT
1:50 P.M. UPDATE -- Duluth Police have released more information on Monday morning's car versus motorcycle crash.
According to police, officers responded to the call at 10:53 a.m.
The motorcycle was driving eastbound on Central Entrance when an SUV made a left turn in front of the motorcycle, causing the crash.
Both occupants on the motorcycle received non-life-threatening injuries and were transported to a nearby hospital.
The occupants of the SUV received were not hurt and were all wearing seatbelts.
Authorities say the driver of the SUV was issued a ticket for failure to yield.
No drug or alcohol impairment was suspected.
DULUTH, MN. (Northern News Now) - Police responded to a car versus motorcycle in Duluth Monday morning.
The crash happened around 11 a.m. on Central Entrance near McDonald's.
Witnesses told our crew at the scene that a man and woman were on the motorcycle.
Witnesses say a car hit them and they were both taken to a hospital.
Northern News now has reached out to Duluth Police for more information.
Check back for updates.
Click here to download the Northern News Now app or our Northern News Now First Alert weather app.
Copyright 2023 Northern News Now. All rights reserved.