Lake Superior College aims to meet the needs of the airline industry
Published: Sep. 28, 2023 at 10:37 PM CDT
DULUTH, MN. (Northern News Now) - It's become routine to open an app, book a flight, and eventually head to the airport for a trip but more and more these days, the trip itself isn't that routine.
Delays and cancellations are on the rise following a spike in post-pandemic travel.
Inside a hangar at Duluth International Airport (DLH), those with the aviation program at Lake Superior College are training the next generation of skilled employees.
On the edge of the airport sits a 40,000-square-foot hangar which is an extension of the college.
Not only did the COVID-19 pandemic cause a wave of early retirements among pilots due to a downturn in travel, but a glut of Baby Boomers in the industry is a major concern for airlines right now.
"Airline pilots have a mandatory age of retiring at 65, and so there's going to be a very strong need for many years to come," said Trevor Wills, Academic Dean for Business and Industry for Lake Superior College.
Aiming to fill the gap, the Professional Pilot program at Lake Superior College requires no previous experience on the way to FAA certification.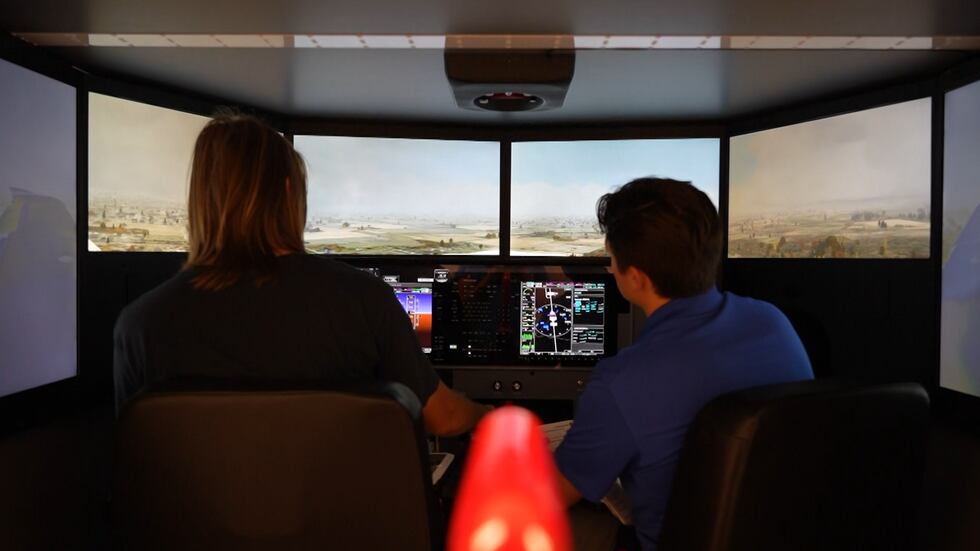 "Their third lesson we take them up on an introductory flight and as a flight instructor, we kind of do the takeoff and the landing, but once we get airborne, kind of have some fun and get used to flying," said Nolan Brickson, Certified Flight Instructor. "You really don't need to know anything when you come in."
However, it's not just planes.
Lessons in the pilot program also include learning how to fly helicopters.
Rachael Bugella, a helicopter student, fell in love with the idea of flying after heading on a rafting trip in the depths of the Grand Canyon.
"We took a Bell into there and it felt like nose-diving into the Canyon," said Bugella. "I was front seat in the glass bubble, so that kind of sold me right there. I went and took a discovery flight up here and I enrolled."
Once Bugella and other students like her are certified to fly, the opportunities are sky-high including becoming a flight instructor, getting involved with EMS, fighting forest fires from above, or piloting a sightseeing flight.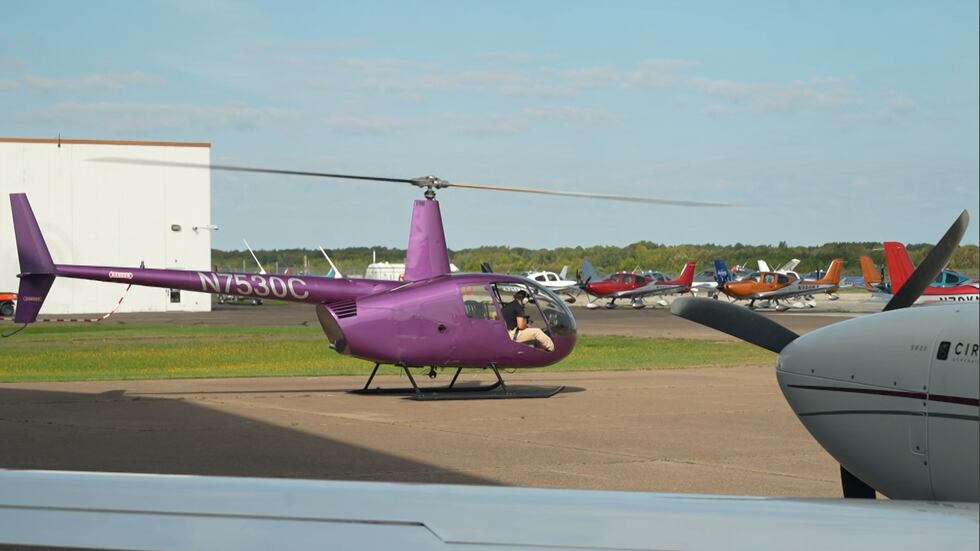 "The niche that is a helicopter job is no longer becoming a niche," said Geo Munoz, LSC and LSH Certified Flight Instructor. "There's tons of opportunities out there."
While a big part of the program is to make sure graduates know what to do behind the panels, another important aspect is to know how to keep the planes in the sky.
Mechanics and maintenance workers are in extremely high demand right now.
Officials at the LSC aviation maintenance program say Boeing expects a shortage of 600,000 mechanics in the next 20 years worldwide.
This is due to the same factors explaining the pilot shortage.
That expected shortage resulted in some unique partnerships for graduates at LSC including with Cirrus, Sun Country, and Delta Airlines, which provides students with aircraft parts and learning tips in return for future workers.
"For example, last year I would say half of our students that graduated, they had a job either while they were going to school or over half of them had a job waiting for them," said William Beecroft, Aviation Maintenance Instructor.
Backgrounds vary among program applicants, from recent high school graduates to those looking for a career change potentially leading to a six-figure salary in a few years.
One student here knows about the demand first-hand since his dad is a longtime United Airlines mechanic.
"He works in the cities and United is supposedly building a maintenance base there, so they're expanding and there's already a need for mechanics with more growth there obviously, more demand," said Ryan Johnson, an aviation maintenance student.
Not long ago, the dean was taking a business trip out of DLH, and one of the pilots in the cockpit was a recent graduate of the LSC program.
"It's gratifying to see students go on and work in their careers, whether they're local or whether they're flying nationally for smaller and larger airlines," stated Wills. "It's an amazing feeling to see them doing so well."
The next generation of skilled pilots and mechanics is now filling a gap to keep the aviation industry lining up for takeoff.
Enrollment is up in both the pilot and maintenance programs at Lake Superior College, with the maintenance side completely full.
The programs take just two years to complete and begin each fall.
You can find more information on the programs here.
Click here to download the Northern News Now app or our Northern News Now First Alert weather app.
Copyright 2023 Northern News Now. All rights reserved.