How a government shutdown could affect Minnesota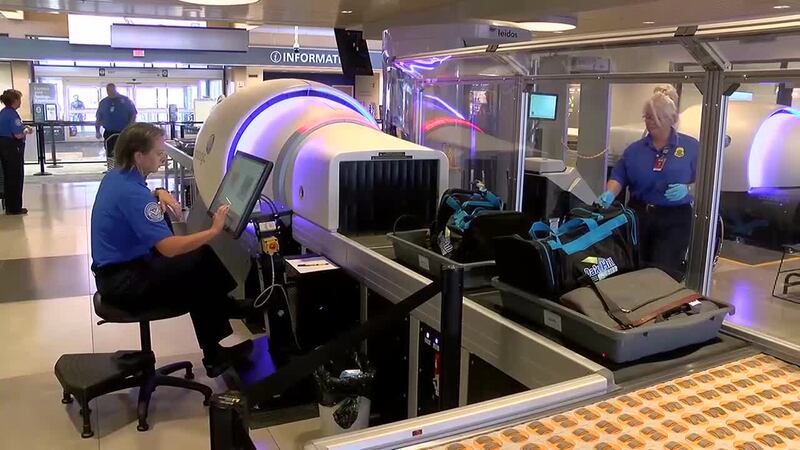 Published: Sep. 27, 2023 at 7:03 PM CDT
ST. PAUL, Minn. (GRAY) – The deadline for Congress to reach a budget agreement is fast approaching, and with little progress on a deal, federal employees are bracing for a full-fledged shutdown.
"We get down to the wire, and they haven't passed a spending bill yet. They haven't approved the President's budget for the next year," said Ruark Hotopp, National Vice President of the American Federation of Government Employees (AFGE) Eighth District.
Negotiations appear to be at a stalemate in Washington, with Republicans in the House pressing to cut spending and not agreeing to pass bills that don't meet those demands.
On Sunday, October 1st, the country will roll over into a new fiscal year, and if there's no budget, the government will shut down until one is agreed upon.
"What happens is we lapse in funding," Hotopp said.
With each passing day, the likelihood of a shutdown appears to be growing. Of the 12 necessary bills to finish the budget, the House has passed just one and the Senate, zero.
Hotopp says Minnesota in particular relies heavily on its federal employees.
"In the state of Minnesota, in particular, [there's a lot of] federal presence. There's a lot of law enforcement, Border Patrol, ICE, Bureau of Prisons... but also your USDA. And you know, as we hit the fall, food service inspectors [play a big part]," he said.
Regardless of industry, every corner of the state could be impacted in some form, especially travel.
"The last shutdown that we had affected about 800,000 total employees... 45 or 46,000 of them were TSA officers nationwide," said Mark Johnson, President of Local 899, a union representing TSA officers.
In an ideal world, Johnson says travel won't be delayed, but he acknowledges it's hard to keep up morale when TSA officers aren't getting paid.
"They have to pay for childcare, they have to get to work, and at almost four bucks a gallon for gas at this point. It's going to be worse than it was [in 2018]," he said.
TSA workers will still have to go to work, but pay is withheld until the shutdown is over.
"We still have to show up for work. It doesn't matter if we collect a paycheck or not. We're essential employees, we have to be there. And if we are not there, and if we have people that decide not to be there, it puts the extra burden on our officers and it strains the National travel," said Johnson.
The AFGE says they've reached out to members of Minnesota's Washington Delegation. On the Republican side, they've only been able to express their concerns in a direct meeting with Congressman Pete Stauber (MN-08).
"The indication was that Congressman Stauber might support a short-term continuing resolution to kind of hammer out some of the larger issues," said Hotopp.
He said he's aware that Stauber and some other Republicans want to see more budget cuts, but he has faith that he'll get behind a solution.
"I'm optimistic that there will be a compromise that Congressman Stauber could could get behind," Hotopp said.
The government will shut down at 12:01 a.m. Sunday if Congress does not come to an agreement.
Copyright 2023 KTTC. All rights reserved.