Clouds Thursday followed by some thunderstorms Friday and warm weather
Published: Sep. 28, 2023 at 4:11 AM CDT
THURSDAY: Today will feature more clouds and a low-end chance of a shower. Some clearing is possible in the late afternoon and throughout the evening. Winds will be out of the SE at 5-15 MPH with a high of 65 degrees in Duluth and 60′s across the region.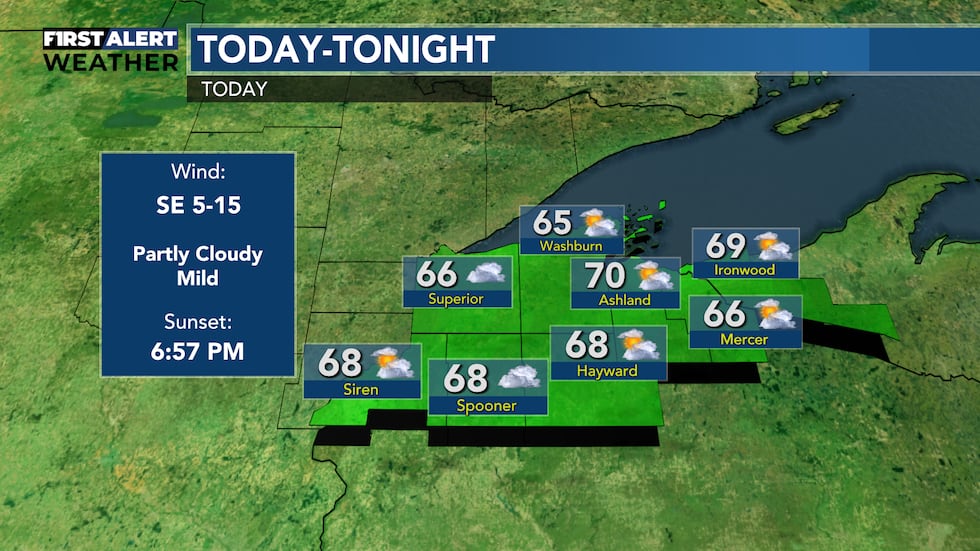 FRIDAY: Tomorrow will see the chance of rain and thunderstorms especially across the Iron Range of Minnesota, with a low-end chance of these storms being severe. The chance of rain in Duluth will be 50% with a high of 70 degrees. Chances of rain are slimmer across Wisconsin with more mild temperatures in the low to mid 70′s especially away from the coastline. Overnight will see the chance of rain and thunderstorms into the Twin Ports as well as across Wisconsin, with a lower chance northwest.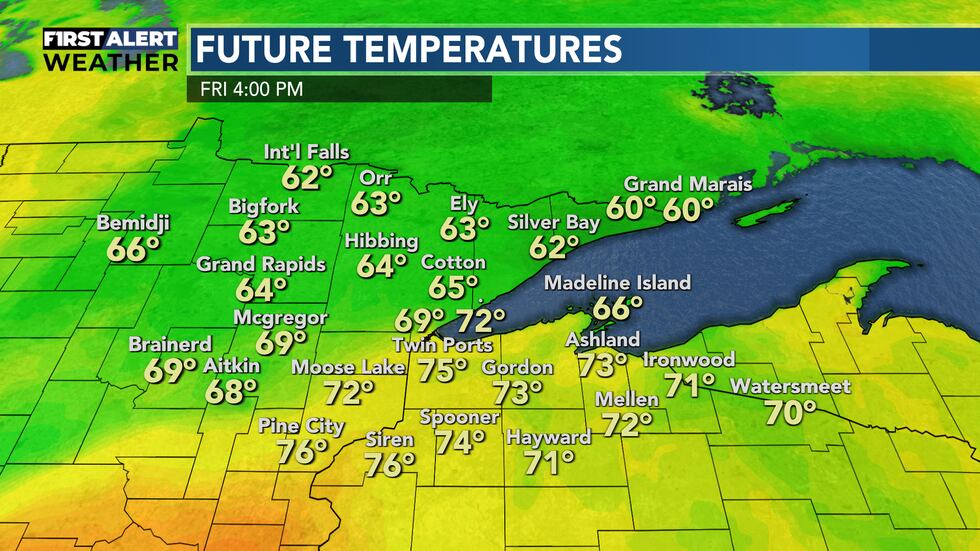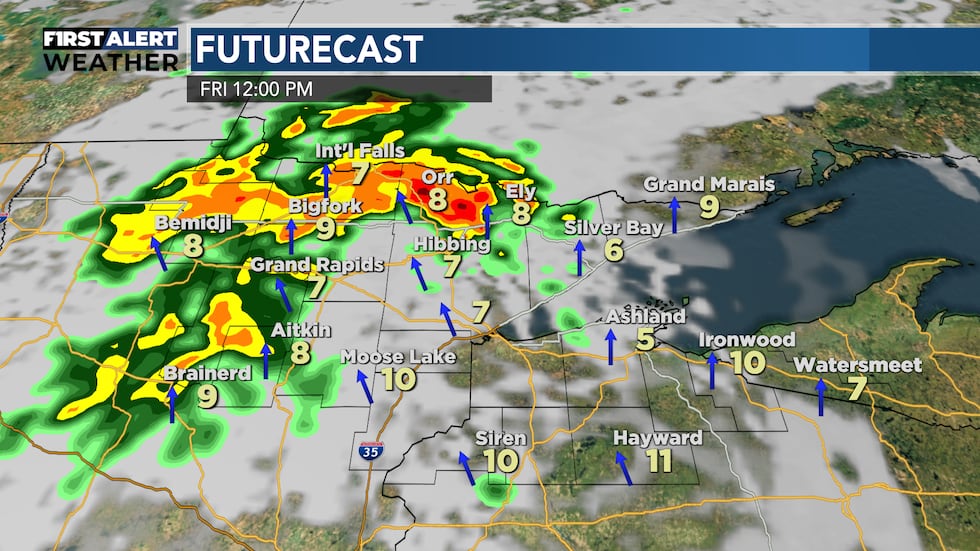 WEEKEND: This weekend will begin with some lingering shower and storms Saturday morning before clearing by midday. It will be warm with highs in the 70′s both Saturday and Sunday, with a chance of showers on Sunday as a warm-front pushes through the Northland.
Click here to download the Northern News Now app or our Northern News Now First Alert weather app.
Copyright 2023 Northern News Now. All rights reserved.