Some clouds and drizzle today with average temperatures the next couple of days
Published: Sep. 27, 2023 at 4:15 AM CDT
WEDNESDAY: Today will be a bit dreary with clouds and some drizzle with peaks of sun in the afternoon. The wind will be a bit lighter than yesterday out of the E at 5-15 MPH, and we'll have average highs across the region with a high of 63 in Duluth.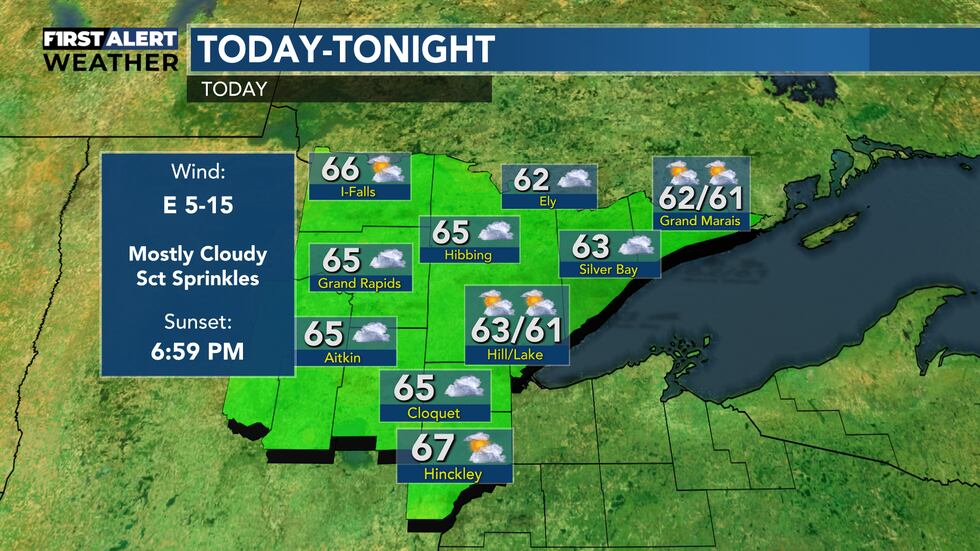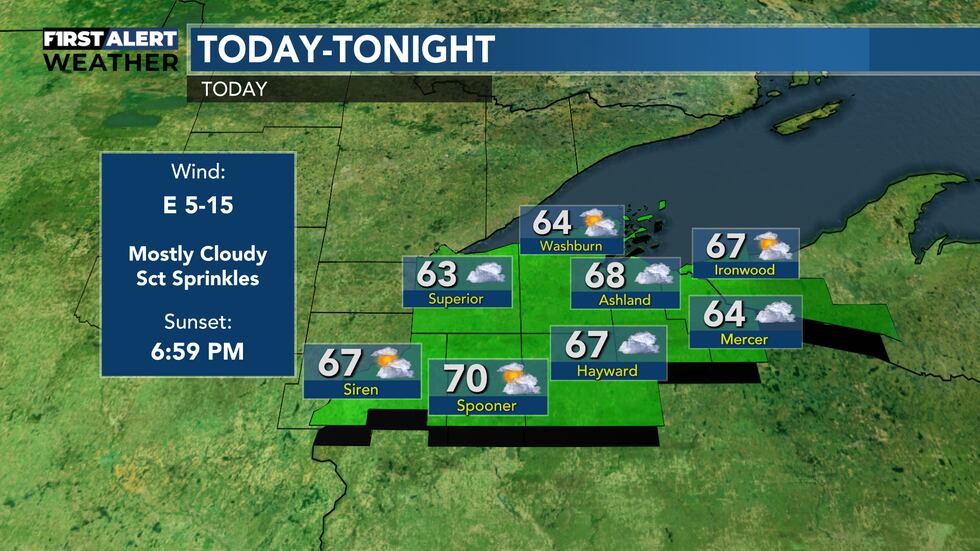 THURSDAY: Tomorrow will be a bit brighter with mostly cloudy skies in the morning transitioning to partly cloudy skies in the afternoon. The winds will be lighter at 5-10 MPH out of the SE, with a high of 65 in Duluth.
FRIDAY: Friday will be mostly cloudy with some showers and thunderstorms possible in the afternoon, about a 30% chance. A warming trend begins with a high of 71 degrees. Overnight Friday we'll see thunderstorms and showers with a 50% chance of rain.
WEEKEND: The weekend will be warming up with highs in the mid 70′s and showers clearing out on Saturday, then Sunday holds another chance of showers and thunderstorms with more warm weather.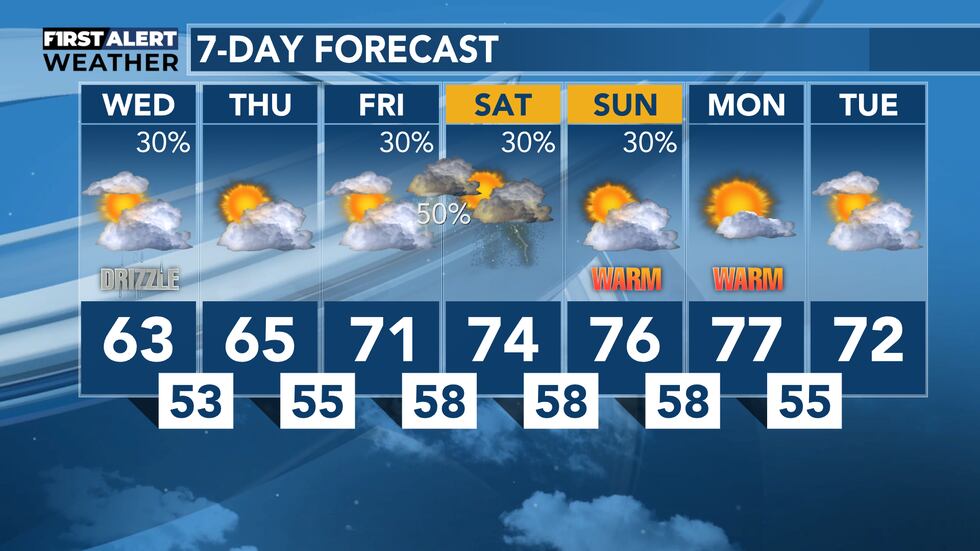 Click here to download the Northern News Now app or our Northern News Now First Alert weather app.
Copyright 2023 Northern News Now. All rights reserved.