Court documents detail domestic abuse charges against Sawyer County deputy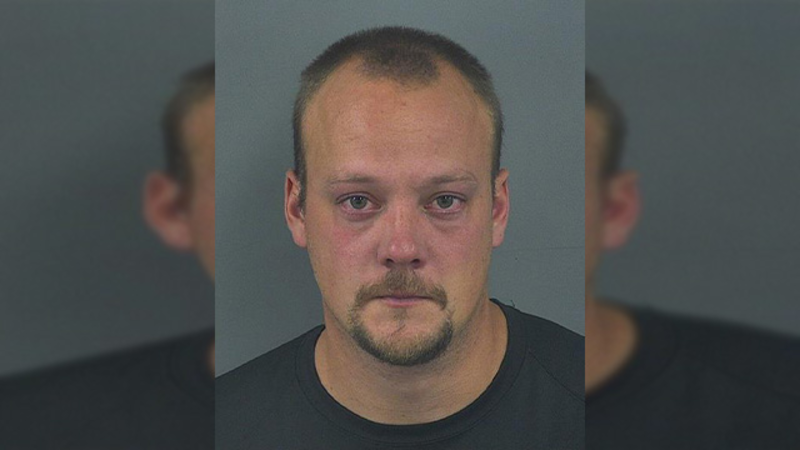 Published: Sep. 26, 2023 at 12:14 PM CDT
SAWYER COUNTY, WI. (Northern News Now) - More information has been released on the Sawyer County deputy who was charged with multiple felonies of domestic abuse he committed while on duty.
Deputy Ryan M. Schick, 28, of Hayward was charged with seven different counts of domestic abuse including stalking, false imprisonment, strangulation, and suffocation.
According to the criminal complaint, on September 22 the Polk County Sheriff's Office was approached by the Sawyer County Sheriff's Office about the allegations on Schick.
Due to the case, Polk County investigated the allegations that were reported by a current employee at Sawyer County.
It was reported that Schick allegedly assaulted the victim multiple times in the past.
Court documents say the victim was previously in a relationship and had lived with Schick.
During an interview with authorities, the victim explained that Schick's behavior began to escalate throughout the past few months.
She stated that he began to be "controlling and jealous" of her activities.
It is stated that the abuse happened many times while he was on duty.
On multiple occasions, Schick would grab the victim in a way that she couldn't breathe.
She received bruises from one of the incidents and Schick told her to wear a long-sleeved shirt to work to hide them.
Another incident reportedly occurred on September 19 around 1:30 a.m. when the victim was at her home with her children.
Court documents say she woke up to knocking on her window and she was getting a phone call from a private number.
When she answered, it was Schick asking if he could talk to her.
He was on duty at the time.
Court documents say the victim finally told her employer about the abuse because she could "no longer take his abuse and for the betterment of her mental health."
She stated she did not want to say anything earlier out of fear that he would get in trouble or that she could lose her career because of their relationship.
In addition, she said she could not tolerate Schick's behavior and for the safety of her children, she told her employer.
During the investigation, authorities were able to review Schick's squad car automated vehicle locator (AVL).
Authorities stated the data showed several times that Schick's squad car was at, or in the area of the victim's home, including after Sawyer County management instructed him to avoid the victim's home and to not contact her.
According to the report, the victim told authorities that Schick had been watching her while off-duty and frequently knew who she was with.
Court documents say Schick told authorities that he was "done, deleted, and blocked", suggesting that he did not want any further contact with the victim.
However, at the end of their meeting, he asked if he was allowed to speak with her for "closure."
That request was denied.
Schick is looking at over six years in prison for the charges against him.
His first court date has yet to be scheduled.
Click here to download the Northern News Now app or our Northern News Now First Alert weather app.
Copyright 2023 Northern News Now. All rights reserved.