Duluth warning residents of flooding concern areas Sunday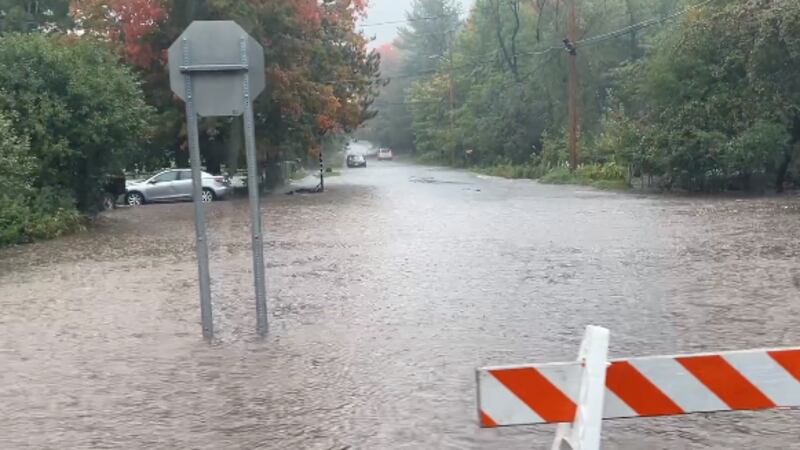 Published: Sep. 24, 2023 at 11:49 AM CDT
DULUTH, MN. (Northern News Now) - The city of Duluth is monitoring reports of flooding due to the heavy rain in the region over the past 24 hours.
According to the National Weather Service in Duluth, rain is expected to continue throughout the day with additional accumulations of around 1 inch.
The NWS is warning of flash flooding for portions of Duluth and the North Shore up to Two Harbors.
The city listed the following areas of concern as of 11 Sunday morning,
-A sanitary sewer overflow has occurred at 22nd Avenue East
-Chester Creek running high at the Superior Street confluence near the Armory
-Flooding near Krenzen Auto and Target
The city asks residents to stay away from all standing water and moving water.
They also suggest to stay away from areas that appear to be flooding or overtopping, 'Turn Around, Don't Drown,' stay away from any manhole covers that may have dislodged due to potential health and safety concerns, and do not drive through standing water, as doing so can be very dangerous.
If you come upon flooding while driving, please call 911 to report it.
Crews will continue to monitor conditions throughout the day.
Check back for updates.
Click here to download the Northern News Now app or our Northern News Now First Alert weather app.
Copyright 2023 Northern News Now. All rights reserved.