#23 UMD Bulldogs football still undefeated after trip to SMSU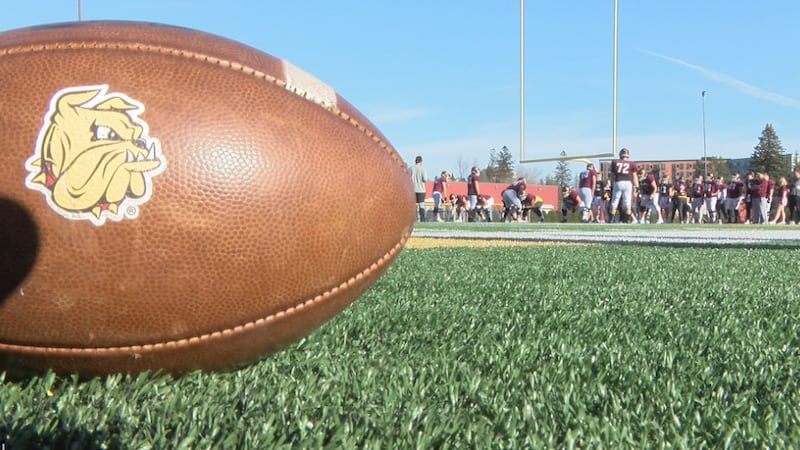 Published: Sep. 23, 2023 at 8:54 PM CDT
DULUTH, MN. (Northern News Now) - The 23rd-ranked University of Minnesota Duluth Bulldogs made a trip down to Southwest Minnesota State to face off against the 1-2 Mustangs.
The Bulldogs would be the first to score with back-to-back field goals before being the first team to get in the endzone two minutes off the second quarter clock making it 13-0 UMD.
With under two minutes to go in the first half sophomore Daniel Mitchell received a handoff that he took 28 yards for his first touchdown of the season.
SMSU was playing good defense, stopping the Bulldogs for back-to-back field goals, making it 26-0 with less than four minutes to play.
UMD would score one more touchdown as Kyle Waljasper hit Cameron Miller on a short shovel pass for a 3-yard touchdown for the Bulldogs' 33-0 win.
Duluth remains undefeated and posts their first shutout since they defeated Minnesota-Crookston 63-0 in 2019.
The team heads back home next Saturday as they face Winona State at 12 p.m. for their homecoming game.
Click here to download the Northern News Now app or our Northern News Now First Alert weather app.
Copyright 2023 Northern News Now. All rights reserved.