A Home of Her Own: A Hibbing mother's journey into stable housing
Published: Sep. 21, 2023 at 7:28 PM CDT
HIBBING, MN. (Northern News Now) - In cities across the country, homelessness is on the rise, but major metropolitan areas are not the only places seeing an increase.
Here in our region, shelters on the Iron Range are packed.
One of them told Northern News Now they've turned away close to one thousand people in the past year alone.
For Taylor Hamilton and her one-year-old twins Lucinda and Lorelei, home is a bedroom apartment in Hibbing, but just a few months ago, they had no stable place to live.
"It was stressful, really stressful because I didn't think I would be there again with kids. So it was pretty hard," said Taylor Hamilton, a formerly homeless Hibbing resident.
Hamilton has struggled with homelessness several times in life.
She moved away from the Range a few years ago for a job opportunity but returned to Hibbing when she found out she was pregnant.
"I stayed at the shelter that was at the hotel," Hamilton said.
From there she stayed with a series of friends, at times paying rent, or relying on their hospitality.
The lack of stable housing took its toll.
"Just thinking about I was a bad mom, and how I just couldn't support when I could. I was, it was just really emotionally draining," Hamilton said.
This summer with the help of local organizations she finally got the keys to her own place.
"I cried. I cried so bad. So I was waiting for this apartment for seven months. So it was a big huge stress relief," Hamilton said.
Her path to stable housing included a stop at the Home On The Range shelter in Hibbing.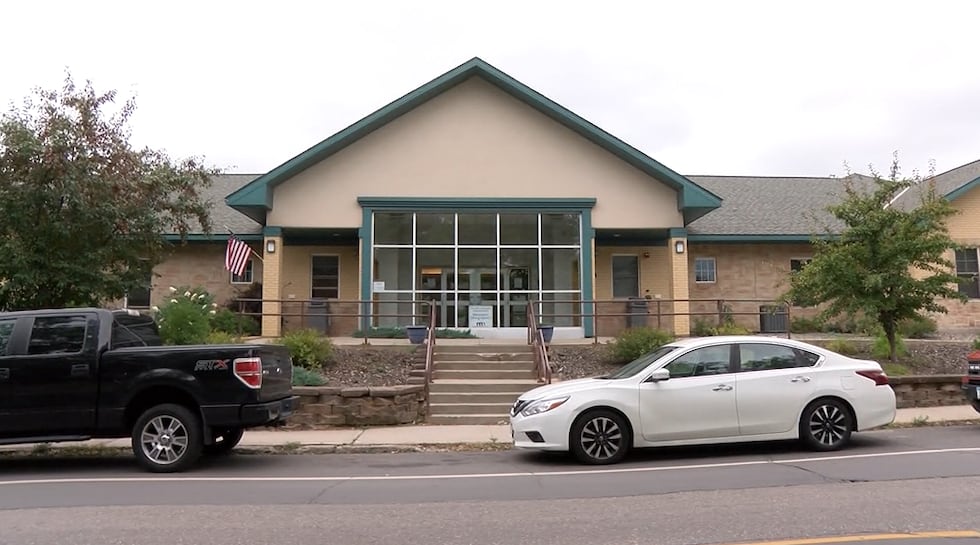 "We use this as a stepping stone for those to be housed. Ultimately, that's our goal," said Becky Scorich, Housing Supervisor for Arrowhead Economic Opportunity Agency, the organization that runs the shelter.
According to Scorich, the Hibbing facility is operating at capacity, in August alone they had to turn away 150 people.
"We don't know where clients are staying, you know, are they sleeping on a bench? Are they sleeping on the streets? I mean, it's heartbreaking," Scorich said.
AEOA operates the only two shelters in the Range area, with a total of about 50 rooms per night.
From July 2021 to 2022, their shelters turned away 531 people.
The year after, that number went up to 981.
To put that in perspective, that's about the population of nearby Keewatin.
Scorich said there are many factors contributing to the rise.
"Due to COVID. I mean, that's become more and more apparent, whether it's mental illness, inflation, you know, things like that. We're seeing an uptick," Scorich said.
According to Laura Birnbaum with St. Louis County, people in rural communities face unique challenges when it comes to homelessness.
"I think one of the biggest barriers that also is I think experienced in other rural areas is the lack of transportation, " Birnbaum said.
While urban housing can be expensive, according to Birnbaum, housing costs in rural places like Hibbing also play a major role in homelessness.
"I think some people, one of the misconceptions around homelessness is that people aren't working, but a lot of people are working it's just not enough," Birnbaum.
Birnbaum said capital funding to build deeply affordable housing could provide a long-term fix.
"That can impact generations to come and break cycles of intergenerational homelessness and poverty," Birnbaum said.
As for Hamilton, it's not just organizations looking to help.
Moving into her new place, she had no money for furniture.
So she took a chance posting in an Iron Ranger Facebook group, asking if anyone had items to spare.
The generosity overflowed.
"I was very shocked about the responses that I got," Hamilton said, "My whole house is furnished by other people's stuff that they don't want. And I love it."
From cribs and couches to toys and books.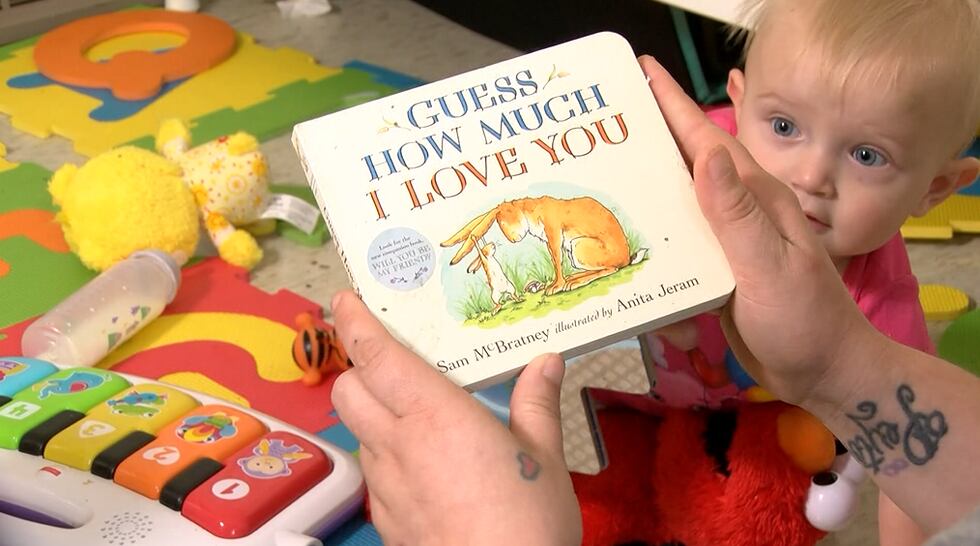 A community coming together.
"That's what I really like about small towns. This town, small town, is because they are community," Hamilton said.
For more information about homeless shelters available on the Iron Range, click here.
If you're currently un-housed or are worried about losing your housing, pick up a phone and dial 211 to be connected to St. Louis County services.
We reached out to State Senator Rob Farnsworth, who represents the Iron Range in St. Paul for comment on the rise homelessness in the area. He issued the following statement.
"Solving homelessness needs to start at the root of the problem. We really have a supply problem in Minnesota and it's more expensive to build a basic starter home here than our neighboring states. Deregulating some of the industry to allow for more market-driven affordable housing is something I hope the legislature looks at next session. Because government-subsidized housing isn't a long-term solution to get people into homes. We also need more stable jobs so people can stay in their homes. The more we slow down good paying jobs from the Range, the harder it is to help people afford and stay in their home."
Click here to download the Northern News Now app or our Northern News Now First Alert weather app.
Copyright 2023 Northern News Now. All rights reserved.