Warm today with chances of rain increasing as we head into the weekend
Published: Sep. 21, 2023 at 4:09 AM CDT
THURSDAY: Today will be another warm day with a high of 79 degrees and mostly sunny skies. There is a chance of thunderstorms across the border waters towards I-Falls and Bemidji, however rain chances are slim to none in the Twin Ports and across Wisconsin. Winds will be light out of the S at 5-10 MPH.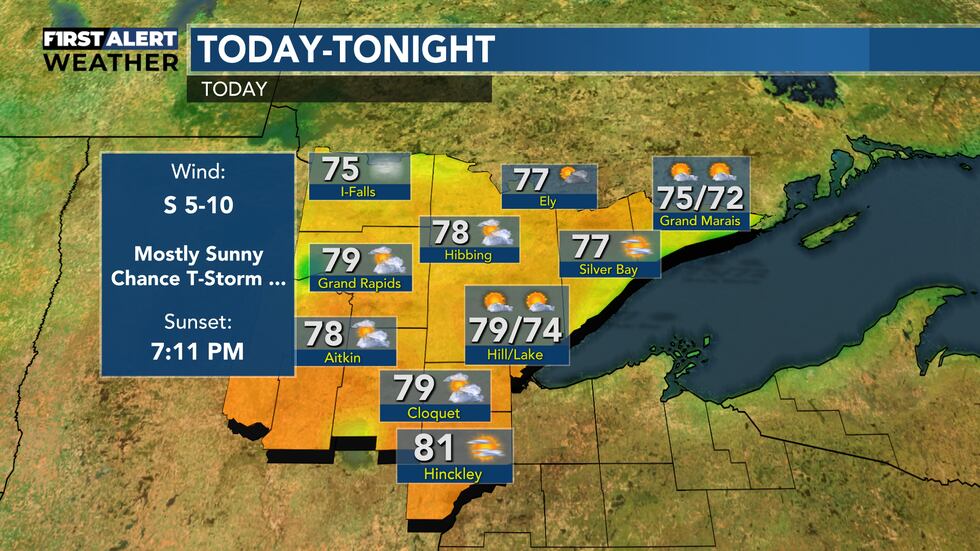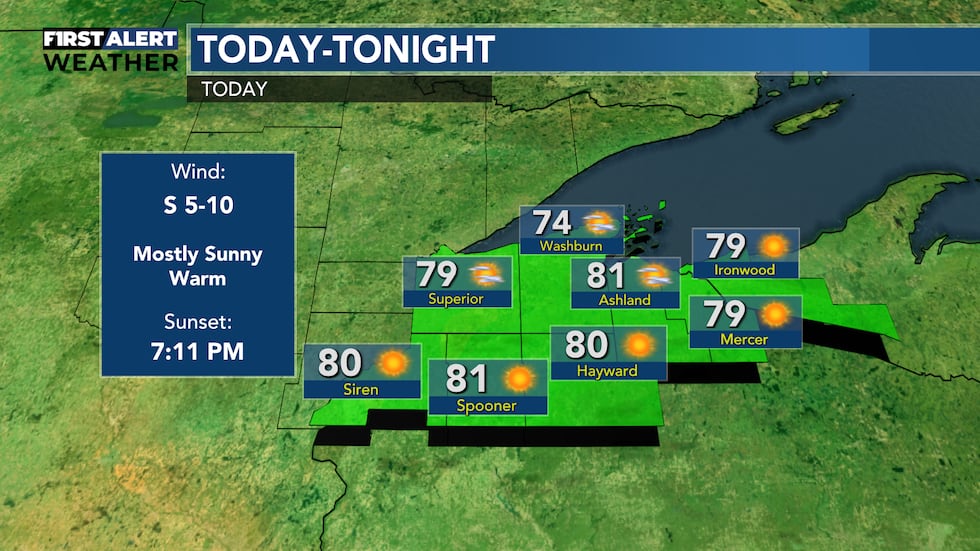 FRIDAY: Tomorrow will be a bit cooler for most of the region, with highs in the mid 70′s for most and a lake breeze keeping those along the shoreline cooler. There is a slight chance of a shower or thunderstorm. High will be 73 degrees in Duluth, and in the upper 60′s close to the water.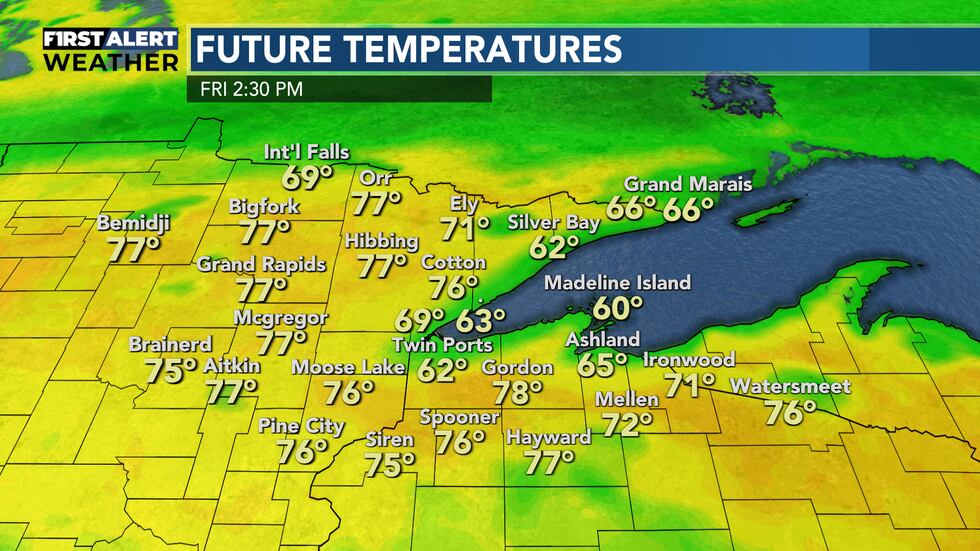 SATURDAY: Saturday will be cooler with a high of 64 degrees and looks to start partly cloudy with clouds filling in throughout the afternoon. There is a chance of showers in the afternoon and winds will be fairly strong at 10-20 MPH gusting to 25.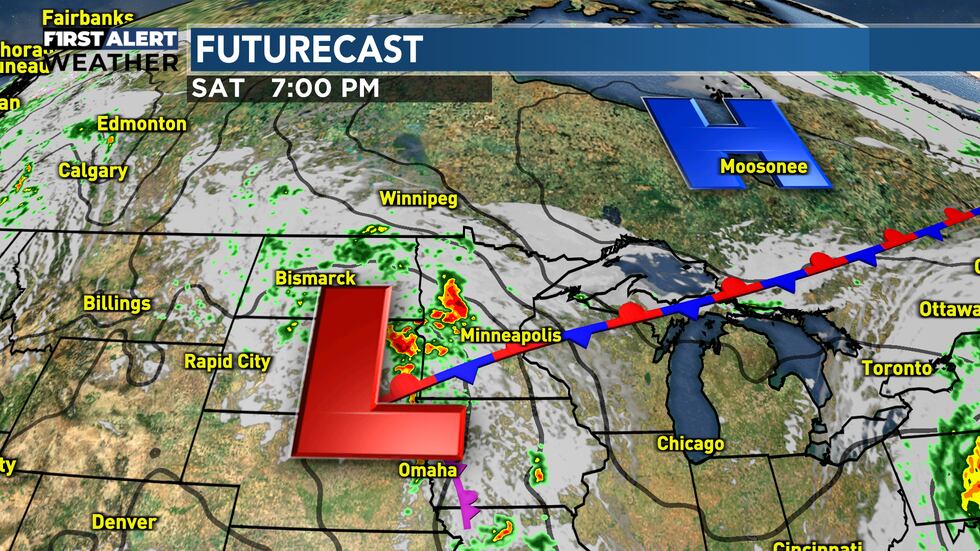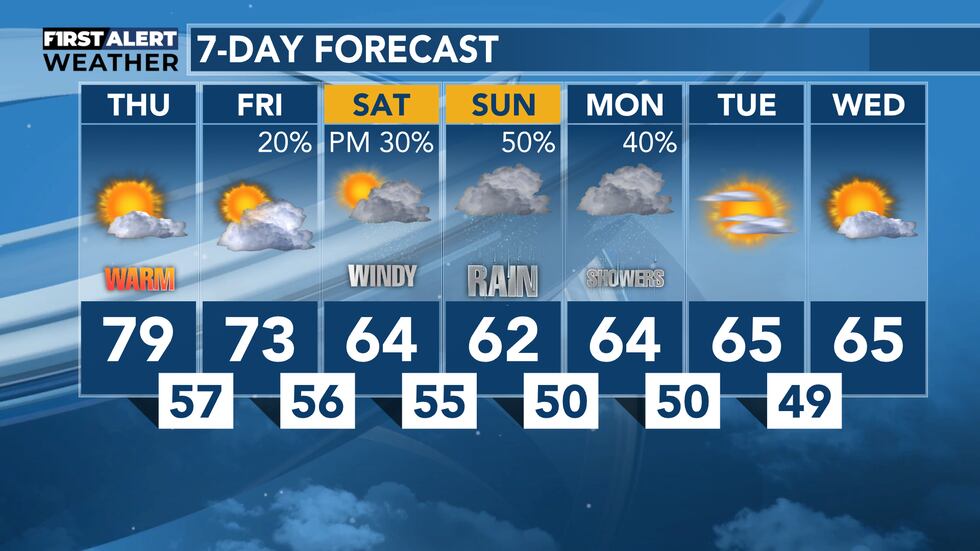 Click here to download the Northern News Now app or our Northern News Now First Alert weather app.
Copyright 2023 Northern News Now. All rights reserved.