Warm weather is here for the next couple of days with rain chances increasing into the weekend
Published: Sep. 20, 2023 at 4:07 AM CDT
WEDNESDAY: Today will feature a mix of clouds and sun as well as warm weather. Winds out of the S at 5-10 MPH help advect some warmer air into our region bringing above average high temperatures across the region with a high of 75 in Duluth and many areas getting close to 80.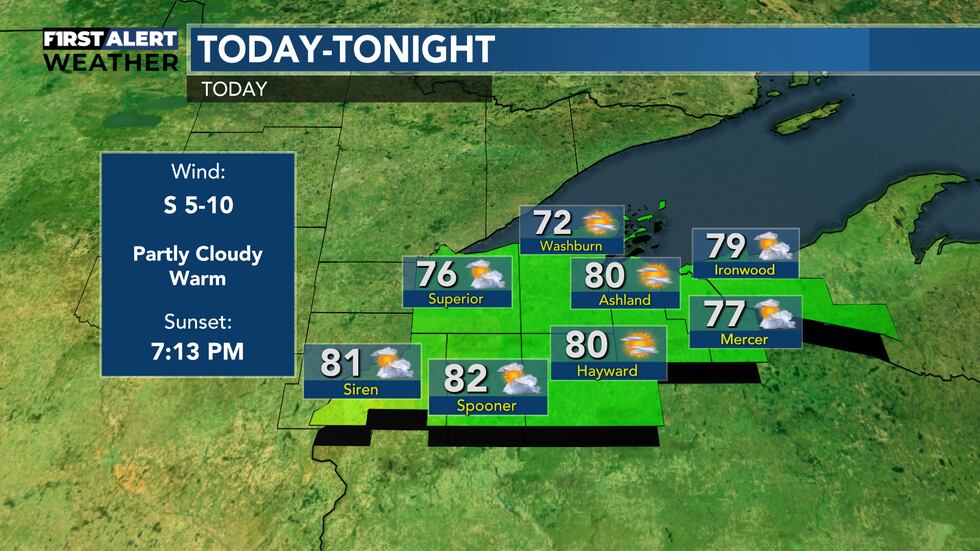 THURSDAY: Tomorrow will be another warm one with a high of 78 in Duluth and many areas reaching 80+ degrees for high temperatures. There is a 20% chance of pop-up storms in the afternoon though they'll be more miss than hit. Winds will be out of the S again at 5-10 MPH.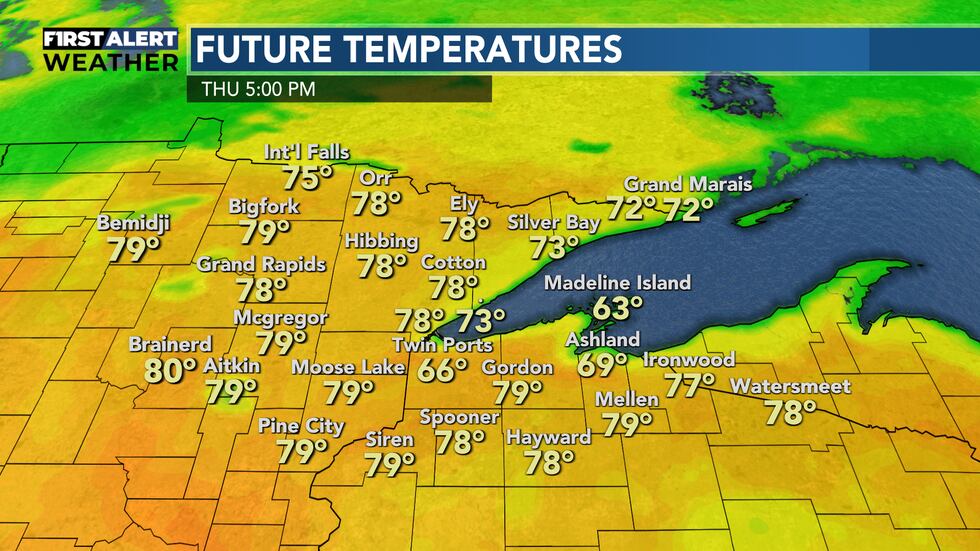 FRIDAY: Friday will be slightly cooler as a front moves over us, brining temps into the lower 70′s for most of the Northland. There is another chance of storms and showers with a 30% chance of rain throughout the day.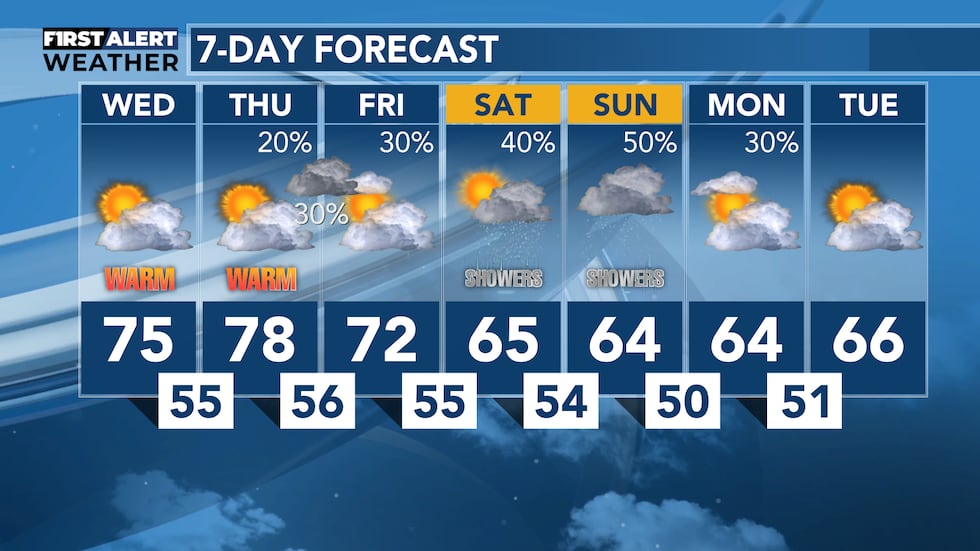 Click here to download the Northern News Now app or our Northern News Now First Alert weather app.
Copyright 2023 Northern News Now. All rights reserved.