'Yooperlites,' Upper Peninsula's unique glowing stone, continues to draw rock hunters
Published: Jun. 23, 2023 at 4:33 PM CDT
DULUTH, MN. (Northern News Now) - The shores of Lake Superior are home to many treasures, and Michigan's Upper Peninsula has an extra special find in store for rock hounds.
Yooperlites are a rock that emits a fiery orange light under the glow of UV rays. The shine is caused by florescent sodalite, a mineral hard to detect with the naked eye.
Deb Larson, an Ironwood native, and her husband Mark spend their nights on the shores of the UP looking for the unique rock.
"We came out here one night and we were successful right away, so we were hooked immediately," Deb said.
The pair has the experience now as they hit the beach with bug nets and waterproof boots.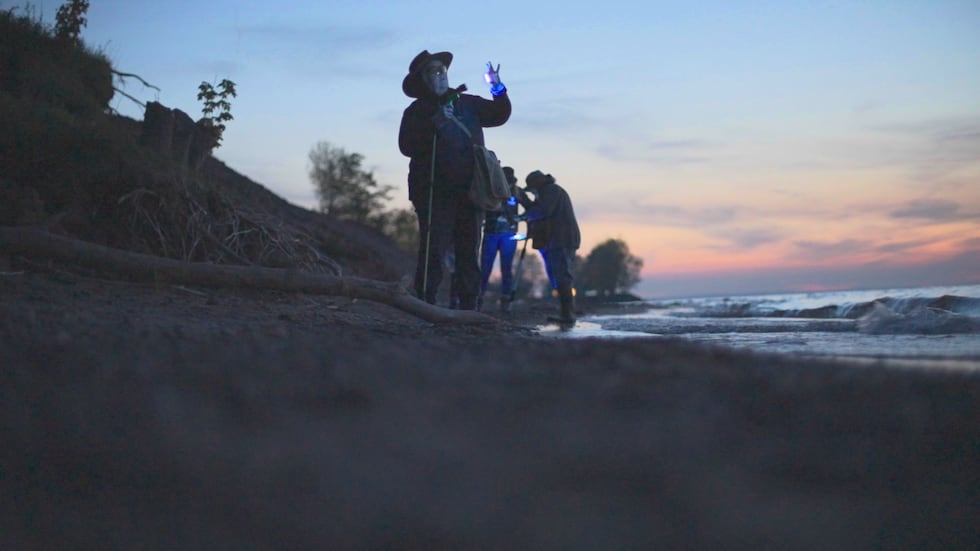 They are also equipped with homemade rock scoops, and Mark has made handles for their flashlights so they are easier to hold.
The Larsons said they have spent as much as 30 hours in one week hunting for the glowing stones in the dead of the night.
"They're so unique, each one has something different about it that makes it special. It's just fun to find them," Deb said.
It's not only a love for the special rock but a love for each other, nearly 43 years strong, that keeps them hunting.
"I'd say the best experience is getting my partner to love rock hunting," Mark said.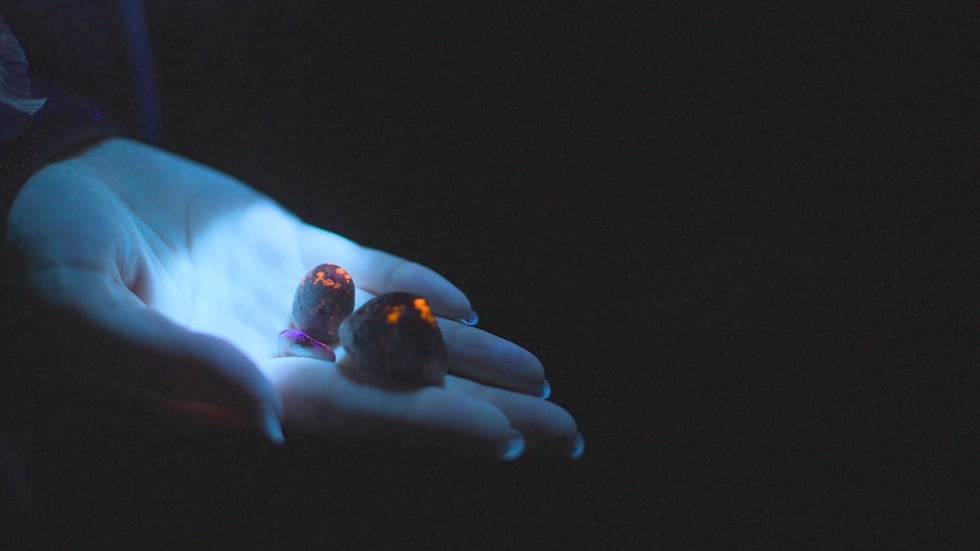 Mark added it is important to be careful of changing conditions so close to Lake Superior and take your time if you're just starting.
"If you're not finding any Yooperlites, then you're going to fast, that's what we always say," Mark said. "You need to be thorough and slow."
For those going out, Michigan does have laws about how many rocks can be collected. In one calendar year, 25 pounds of stone may be collected per person for non-commercial use.
That 25-pound limit is cumulative for all types of rocks, minerals and invertebrate fossils.
For more on Michigan's rules regarding collecting and removal, click here.
Click here to download the Northern News Now app or our Northern News Now First Alert weather app.
Copyright 2023 Northern News Now. All rights reserved.